iTunes (at the time of writing this is iTunes 11) has changed the way you update your Apps.
Previously you clicked on the Apps Tab in the left hand column then towards the bottom right of the screen the was an 'Update All' Button that has now gone.
You will now notice that in your apps listing the icons of apps that have an available update have a nice wee tag in their upper left corner.
So to update all of your apps in one go here's what you do, don't fret it is easy!
1.  Below you will see the new look 'Update' Flag on the relevant icons.
2.  You will see the new 'Updates' Tab at the top.  Click it!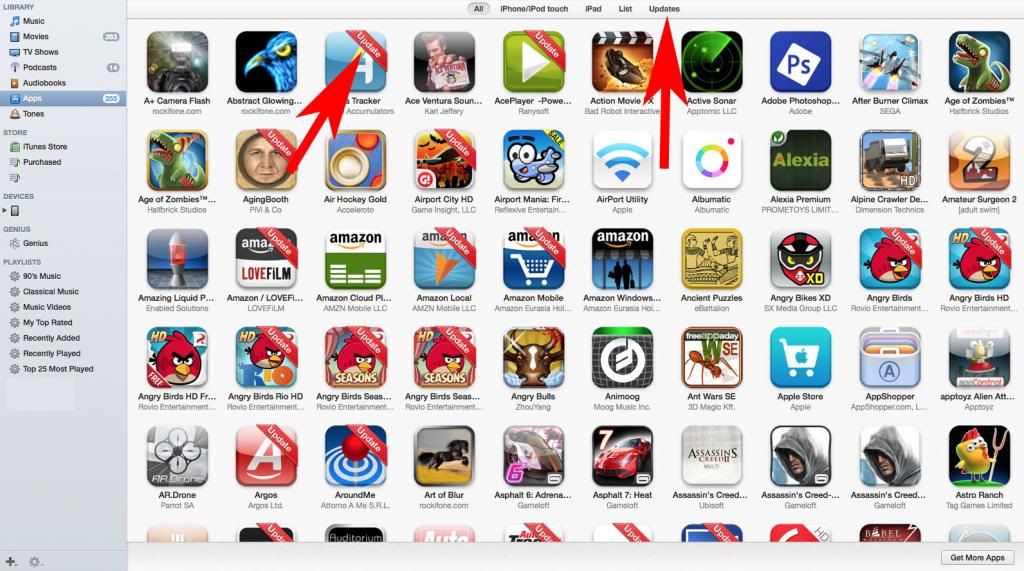 All Apps that have an available update will now be shown…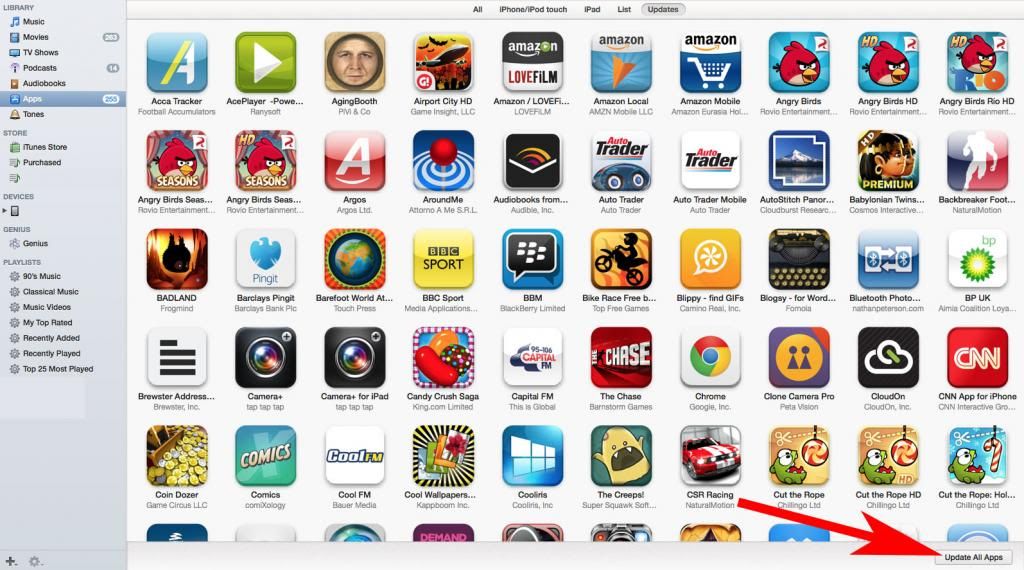 3. Click 'Update All Apps.'
That's it your done and on the way to be fully updated again!