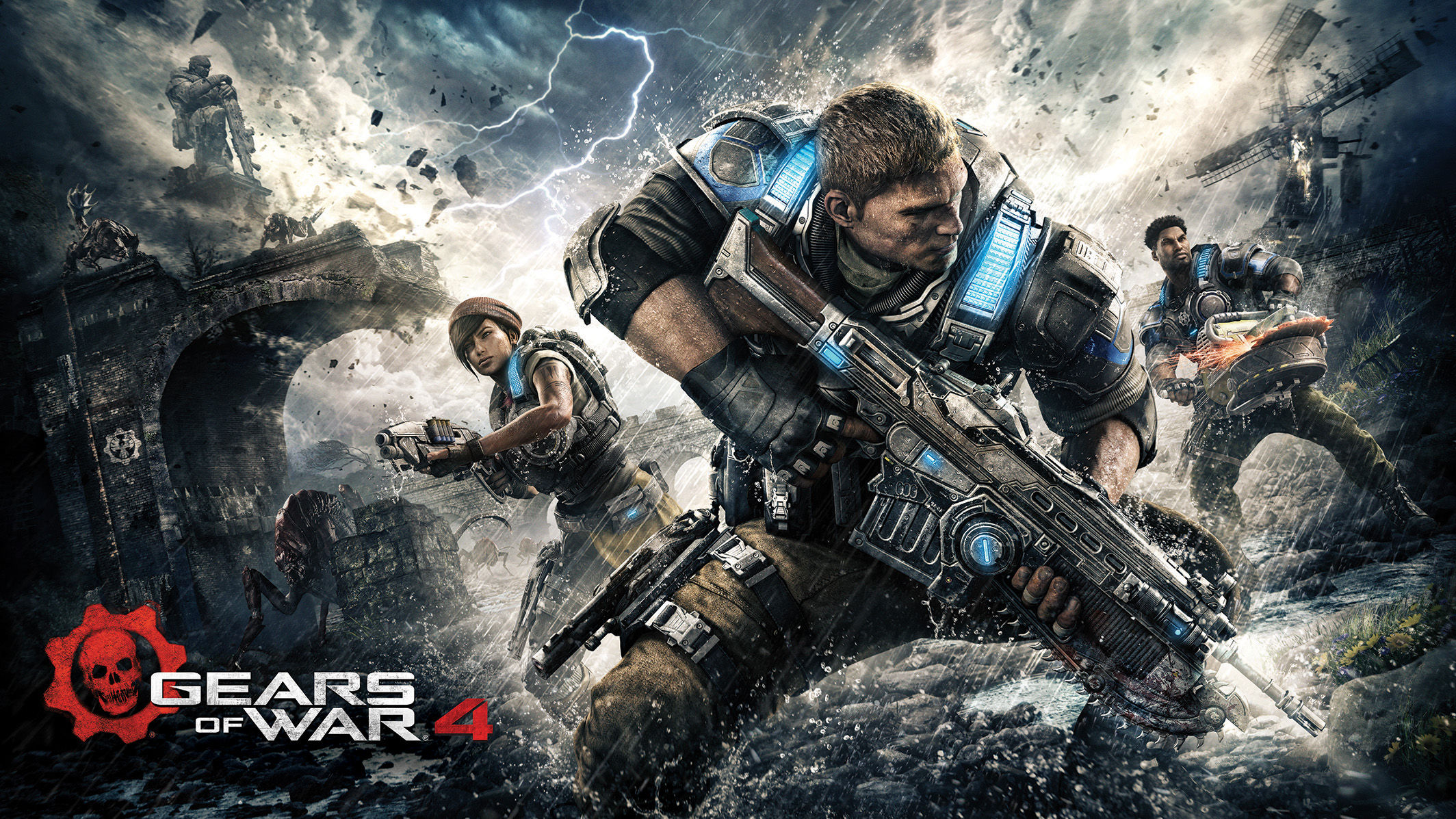 So the year is 2006, Gears of War comes out to critical acclaim on the xBox 306.  It's amazing, it takes the gaming world by storm, the new cover, run and gun system is perfect, the multi player is perfect, the story is deep and involving.  Marcus Fenix is the hero we need, Locust is the threat we fear.  Well played devs, well played!  It has it all.  It captures me, and millions more.
10 years pass and we get Gears of War 2, Gears of War 3, we follow Marcus on his journey against the Locust Horde and then we have Gears of War Judgement and we get to see the story from Damon Baird's side.  Next comes a remake of the original for the xBox One.  Finally the rest of the series become available again to a new generation of gamers thanks to backwards compatibility.
The story evolves even more, it gets deeper.  Comics run alongside the games' timeline and Karen Travvis pens five epic novels taking us from the Pendulum Wars (before the Locust emergence) to right level with the events of Gears 3.
So now everyone has the chance to be up to date and ready for Gears 4!
That is where I must start.  From the beginning.  If you are new to the Gears world, just don't jump into Gears 4.  Play through the originals, read the comics and the books, honestly, it is absolutely worth it.  You will then be able to approach to Gears Universe with the empathy for the characters that us older games have developed over the last 10 years.
If you want to get ripped in right away go for multiplayer, enjoy it level up, get your packs and customise your player, however for the Campaign do yourself a favour and enjoy the whole back story.  The Coalition have put a 20 minute prologue in there so you can get a glimpse of the story before you go at Gears 4.  Don't do it.  Enjoy the series, then enjoy the Campaign of 4.  I promise you will thank me for this advice.
So onto Gears of War 4 – and the actual 10 second bit… ish.