Route : Traditional Mournes.
Distance : 60 km
Time : 1.25 hours with few stops (longer to factor in meals and stops for photos / walks etc.)
Bike Restrictions : Any bike should cope, good well maintained roads throughout.
A short time ago I posted a little write up about the 'Alternate' Mournes.  The idea being to show people the other side of the Mournes that are often missed out by visitors, whether on a bike or four wheels.  The 'Alternate' Mournes takes visitors from Newry, Co. Down and goes up, it takes in places like Slieve Gullion, Meigh, and Forkhill, places that are often avoided to their shady pasts.  The 'Traditional' Mournes takes people from Newcastle, Co. Down and then up, and as you can see from the map below it takes in places such as Tollymore Forest Park, Spelga Dam and Silvent Valley.
[googlemaps https://maps.google.com/maps/ms?msa=0&msid=203898877343929949576.0004d52a0cc9548e7e80a&ie=UTF8&t=m&ll=54.171951,-5.997269&spn=0.118896,0.223632&output=embed&w=425&h=350]
As you will see from the photos below this was done on a different bike, my previous bike, a Yamaha Fazer FZ6.  This bike had no issues with the terrian on this route, it is exceptionally well maintained and pefect for bikes with smooth tarmac and long sweeping corners, coupled with mind blowing views.  It is truly spectacular.
I had put together a video of this run, using my GoPro so you could take in the beauty whilst sat at your desk, however the BBC reported my YouTube Account for Copyright as I recorded seven seconds of a TV show on my mobile and uploaded as I thought it was hilarious, even put in all the shows details, etc and that it was just a snipet of hilarity .  Now I am a bad boy YouTuber with a restricted account, so when that sorts itself out I will upload the full video.
I probably should have uploaded this article prior to the 'Alternate' Mournes but it is here now.  Make sure you do this route if ever in Northern Ireland, there will never be a bike too far away from you and cars are welcome too!
Anybike should deal with this route.  Whereas on the Alternate Route I would suggest an Adventure Bike as a minimum requirement, if you are planning on straying off any of the main roads.
In the meantime here are the photos, with the Yamaha :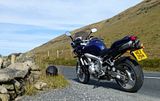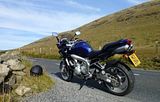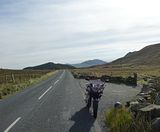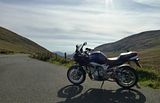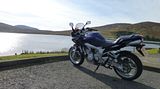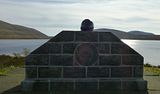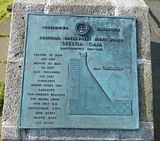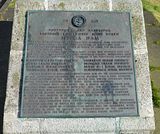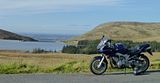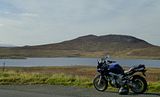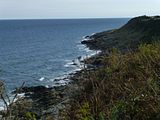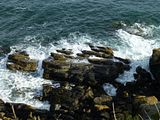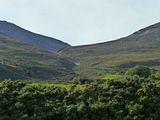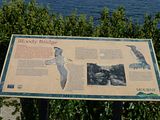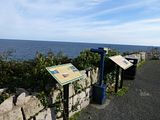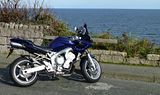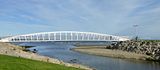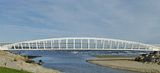 Any finally the Bon Bon… Every kid who grew up in Northern Ireland knows the Bon Bon, make sure to stop in here and see why this is the favourite shop of every 80's kid onwards in the country!