I recently changed my bike, however prior to getting rid of my old one I did make a few final modifications, 3 of them successfully and one not so much.
The BMW G650GS is the baby of the GS range from BMW, but regardless of the fact that it is the smallest it is still a great all round machine. It will go pretty much anywhere and with its punchy 650cc single cylinder engine it is snappy enough, however it goes lack in top end power.
The weight of the bike (in that it is very light – a wet weight of 191kg) means that it is easily managed and thrown about the B-Class roads.
However with it being classed as a dual-action or adventure style bike it doesn't come with many add ons that other bikes higher up the range take for granted. For me a taller screen and some wide pegs were an absolute must and they came courtesy of eBay.
The screen costing a mere £55, and the pegs costing a whopping c. £25! When you consider 'branded' wide pegs come in at around the £200 mark, and a screen being at least £120, these were two absolute bargains and can not be more simple to fit.
The 3rd successful add-on and another ridiculously easy modification to add was some tank guards, with one purpose only – to protect the tank paintwork and plastics.
Unscrew -> Remove -> Screw back on -> Job done!
First of all we will have a look at the high screen :
The Standard OE BMW Screen :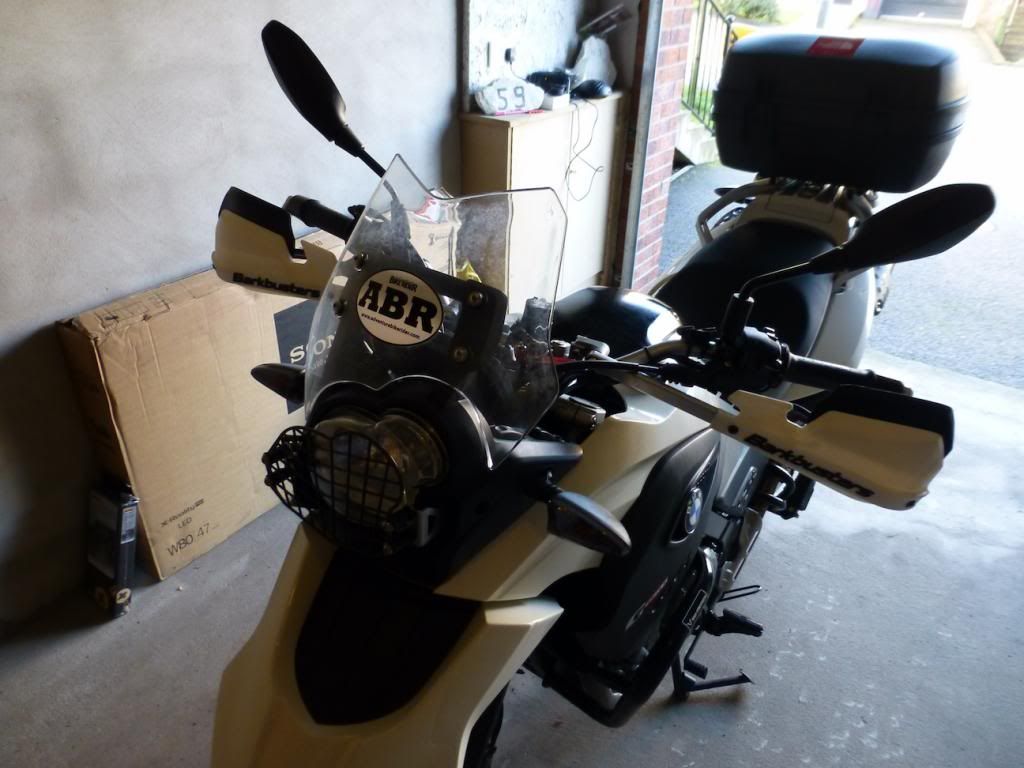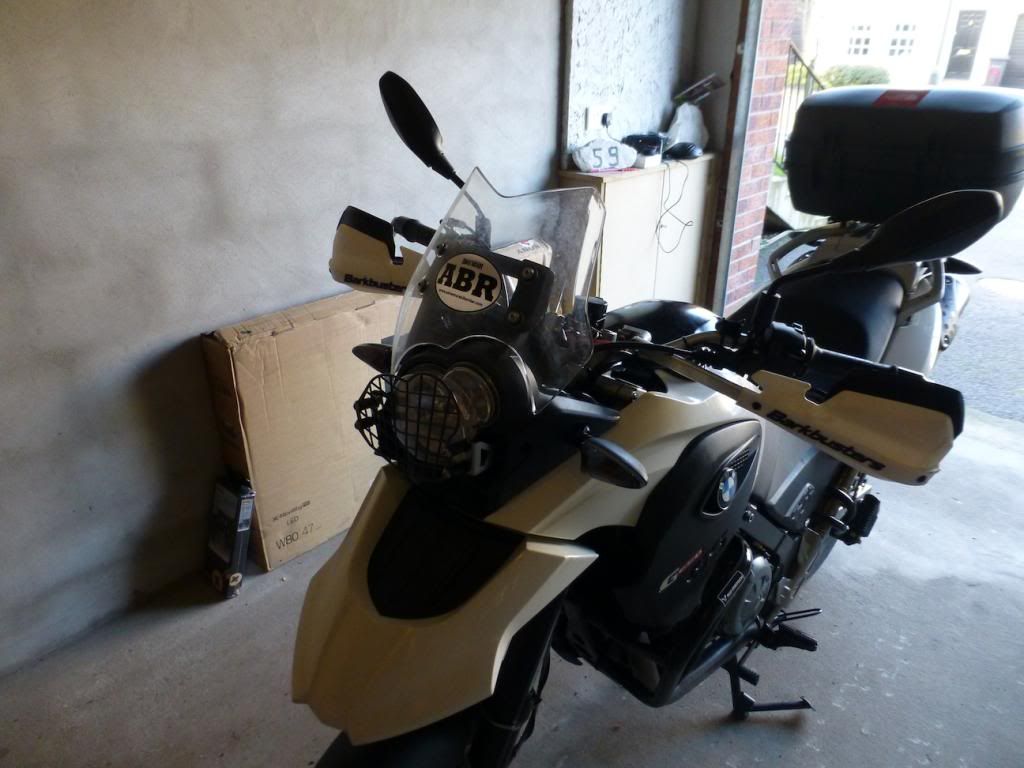 Simply Unscrew, Replace and Screw!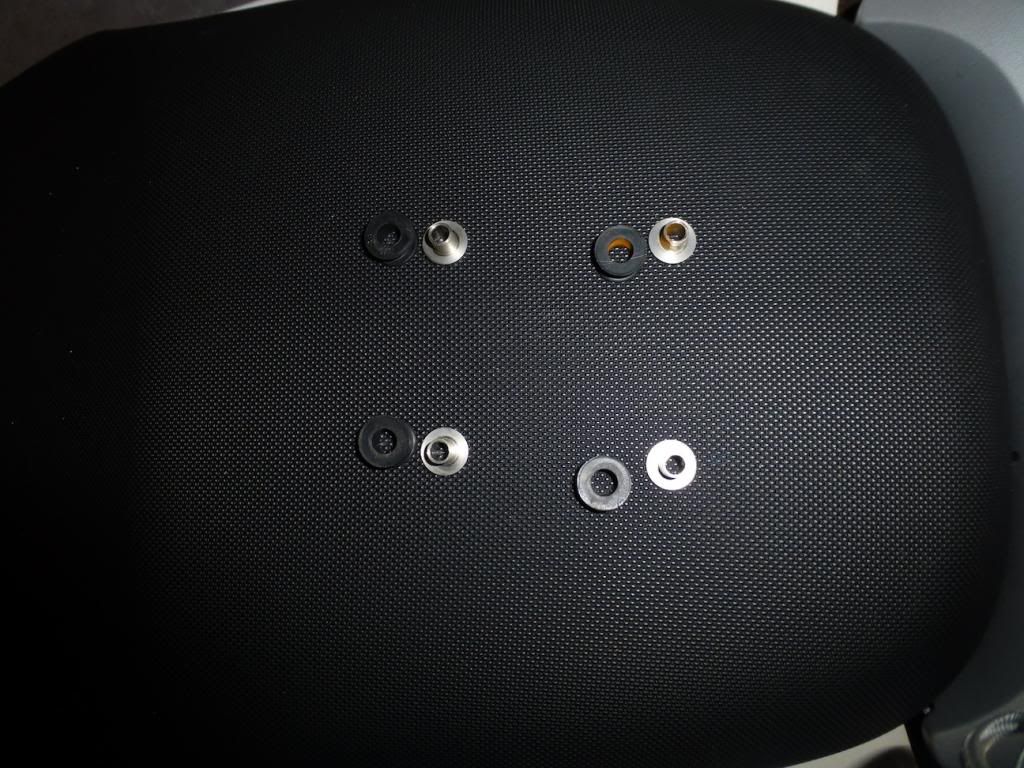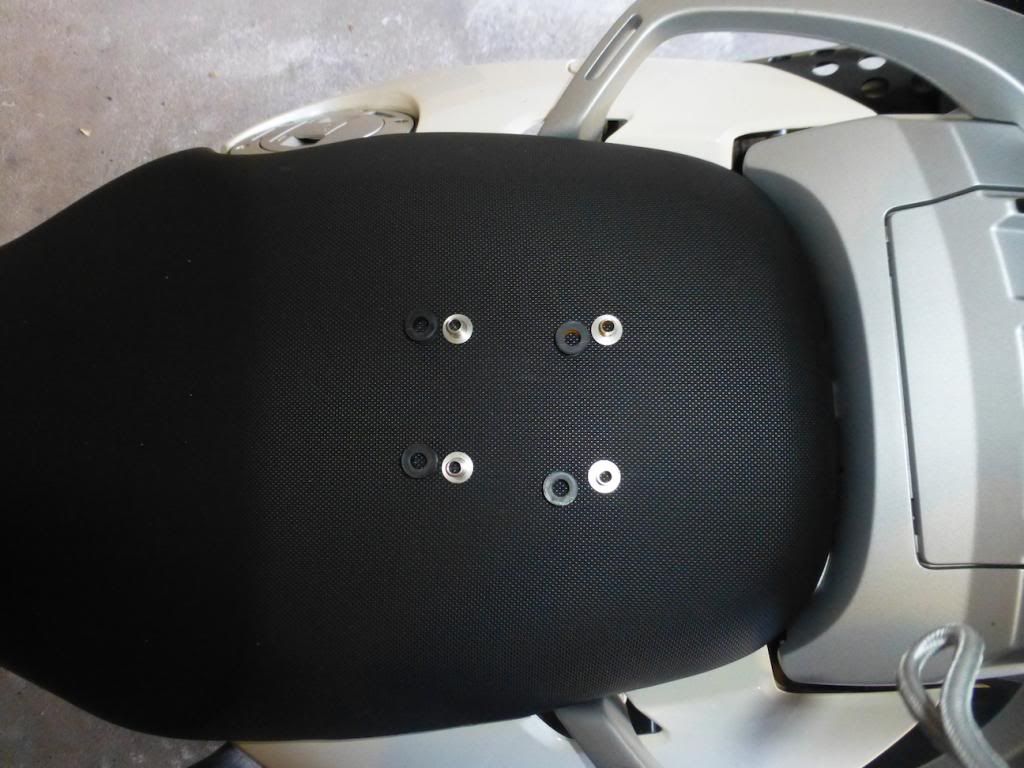 The New Screen :

Following the successful and obviously simply installation of the Screen I replaced the OE Footpegs with some new Wide Pegs :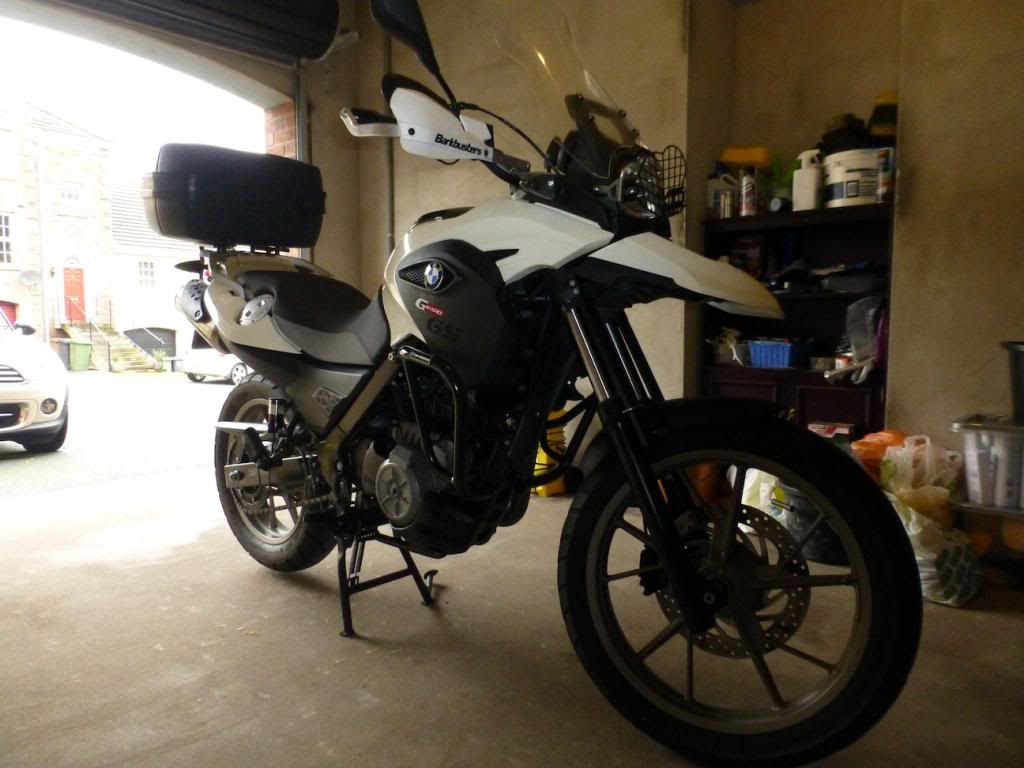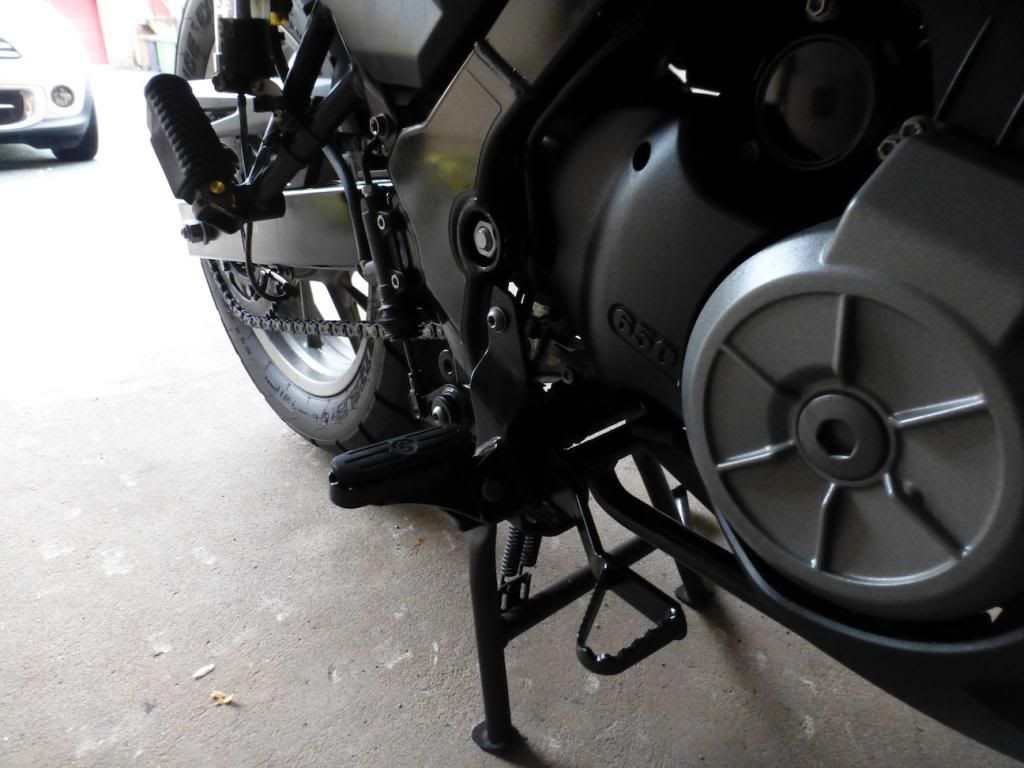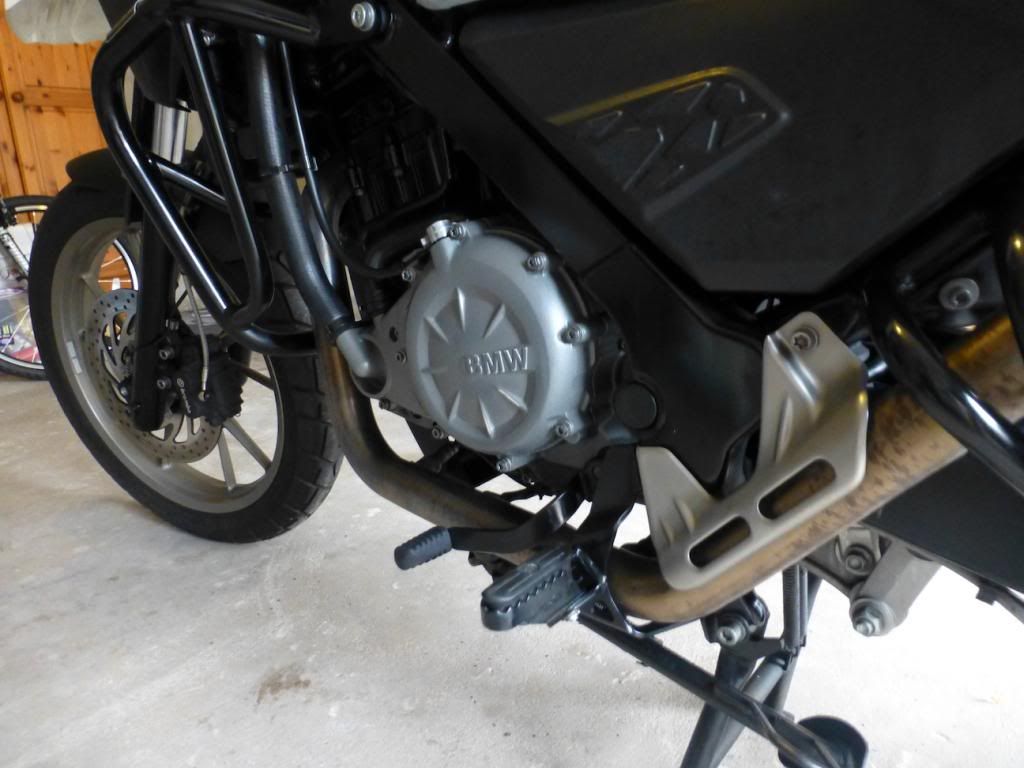 Simply undo one nut and bolt, carefully reeve the spring and replace in the reverse order – job done!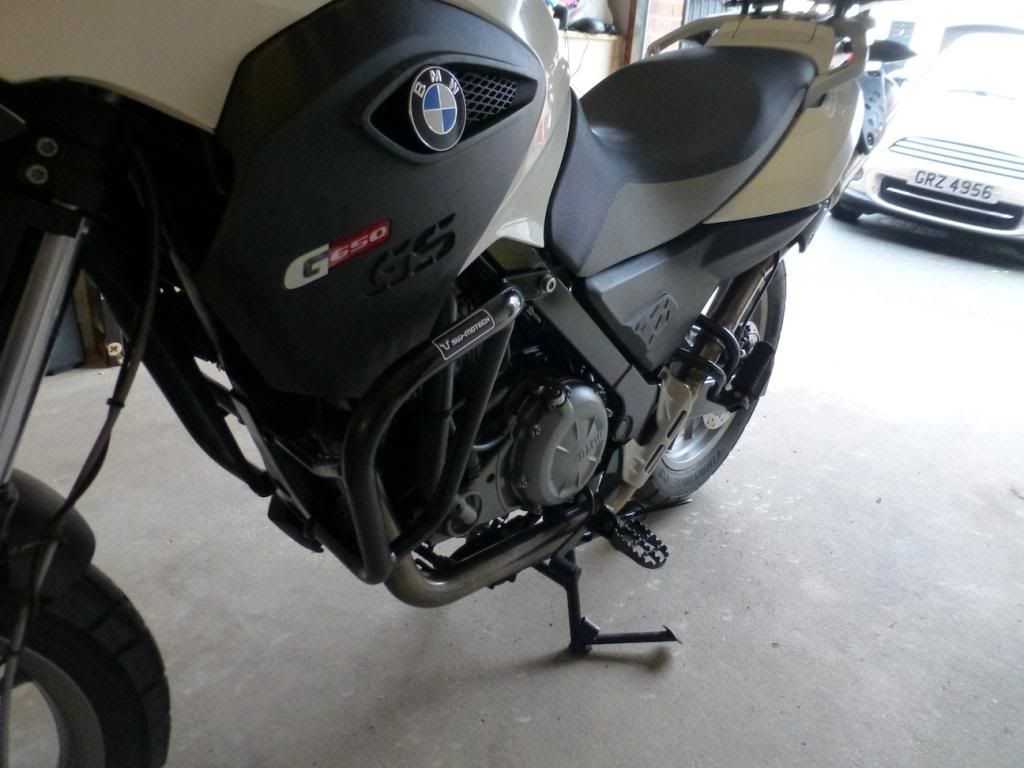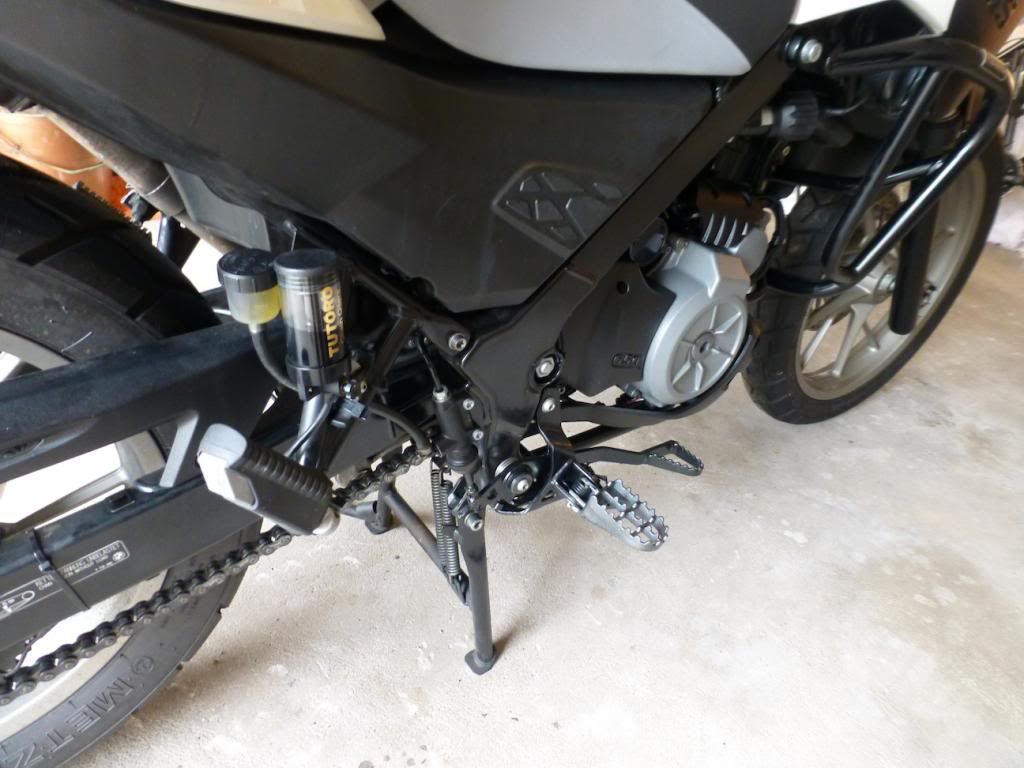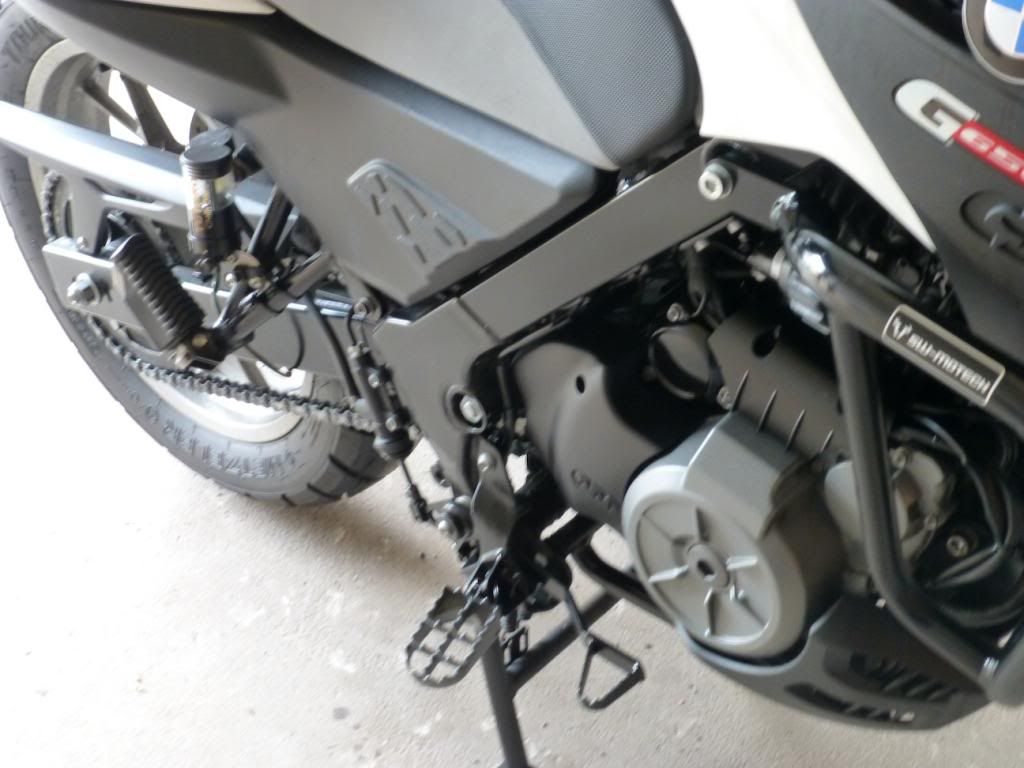 Then we have the Tank Pads from Wunderlich – Peel off the 3m sticky pads, line them up and slap them down!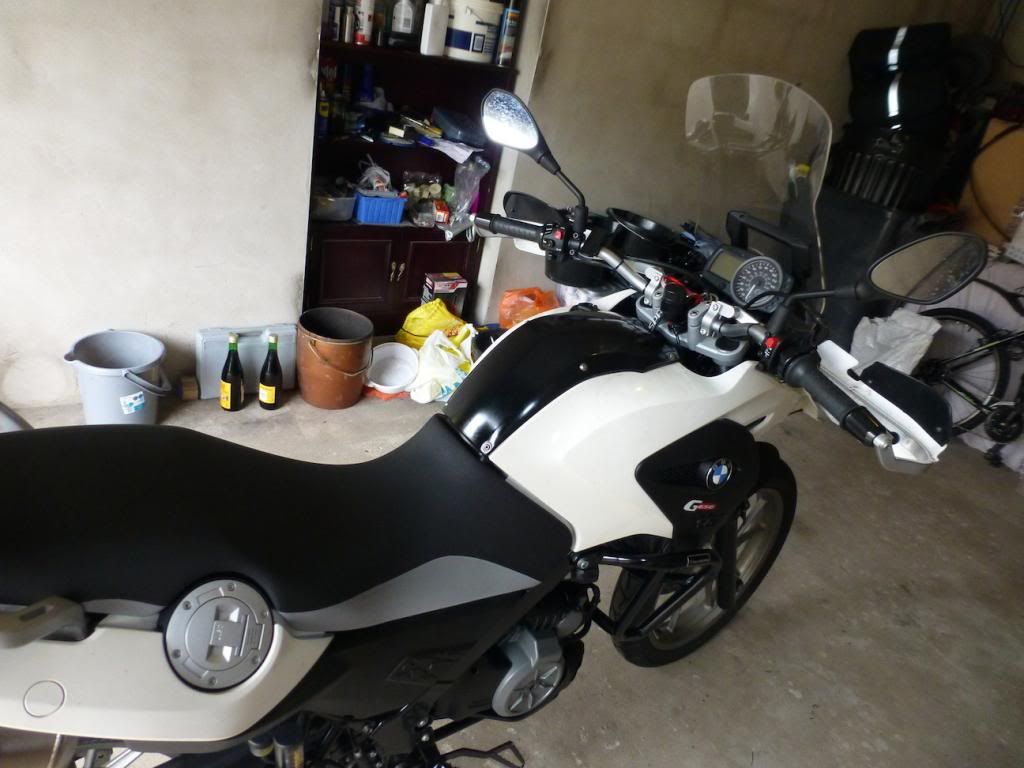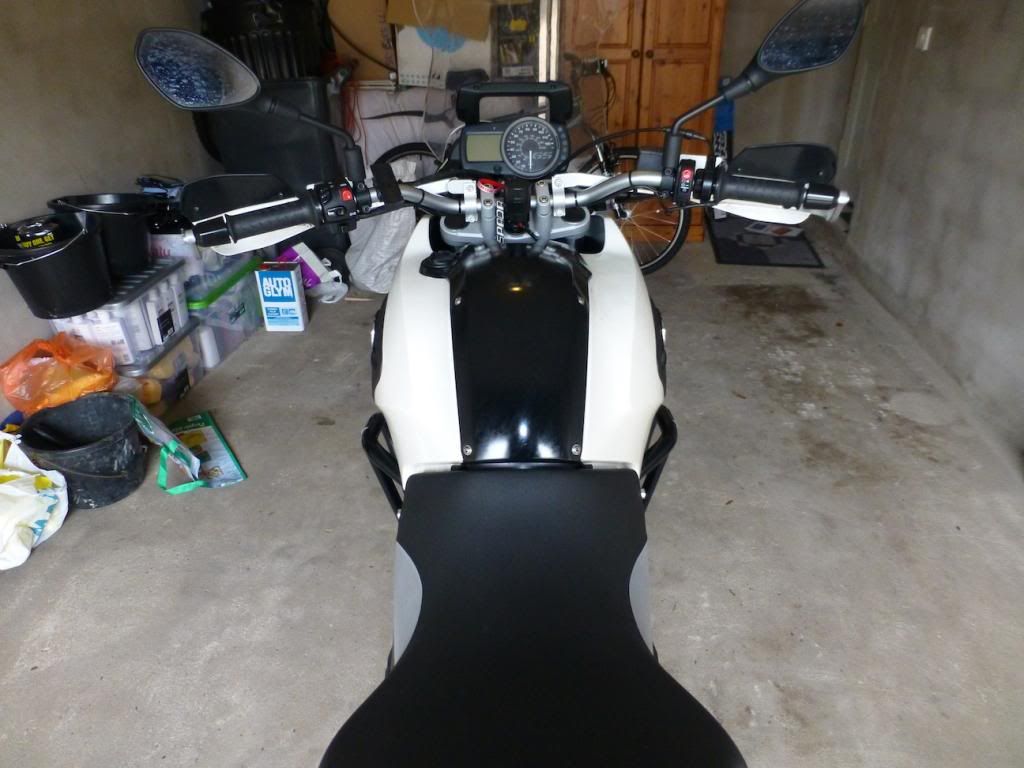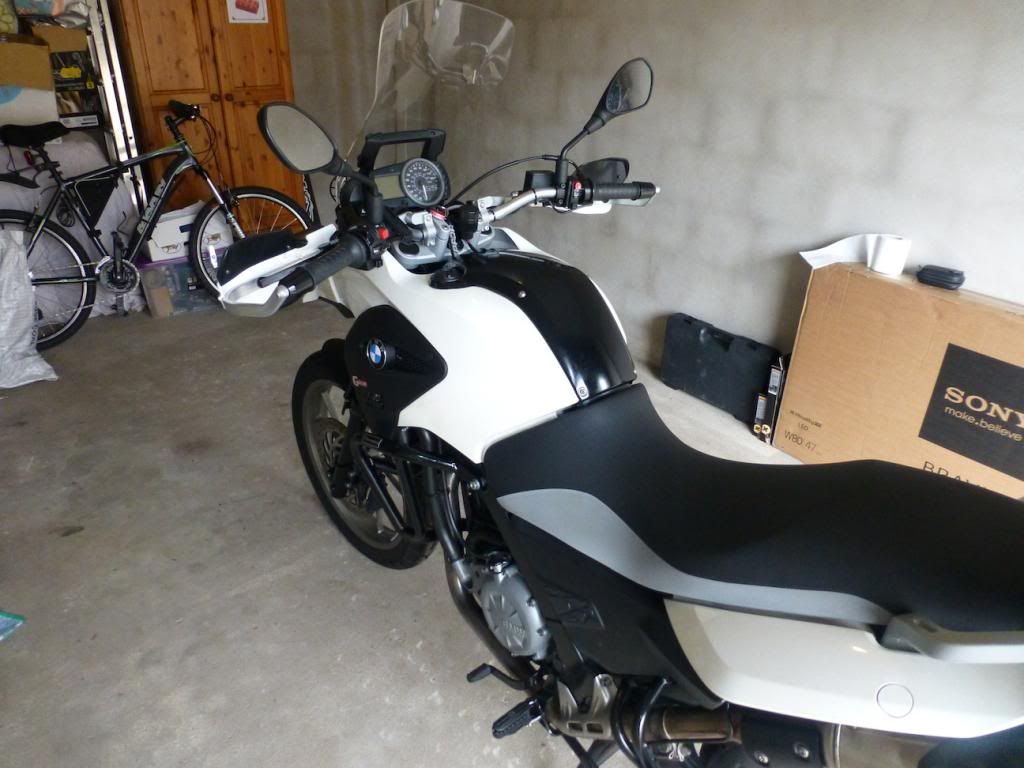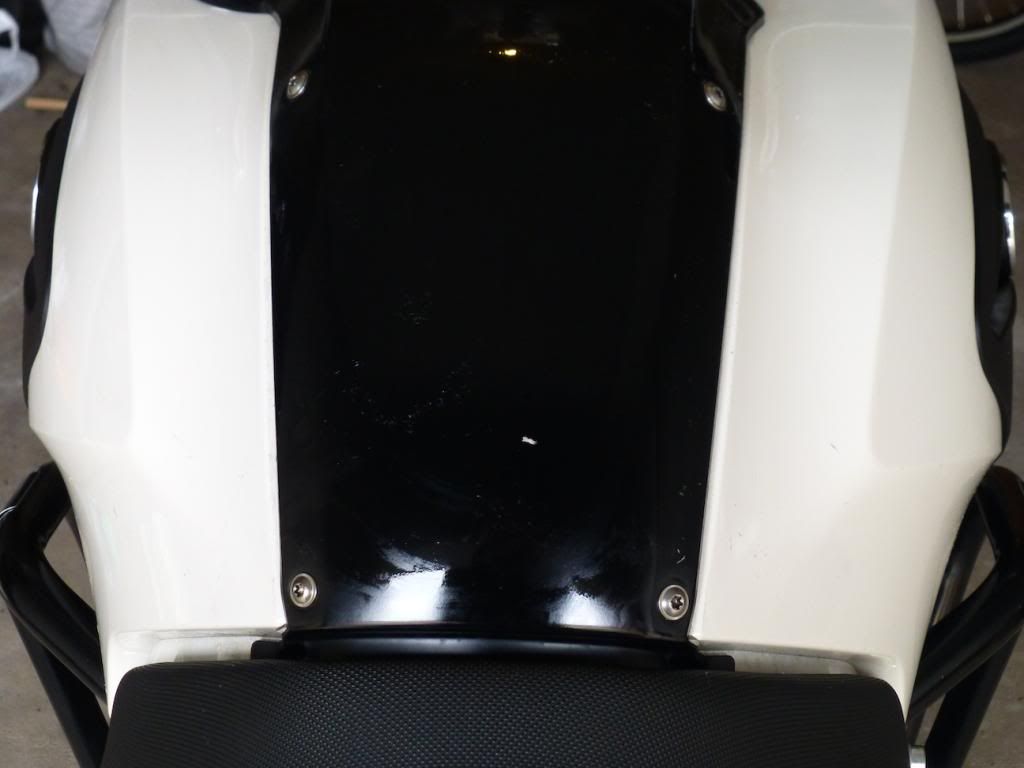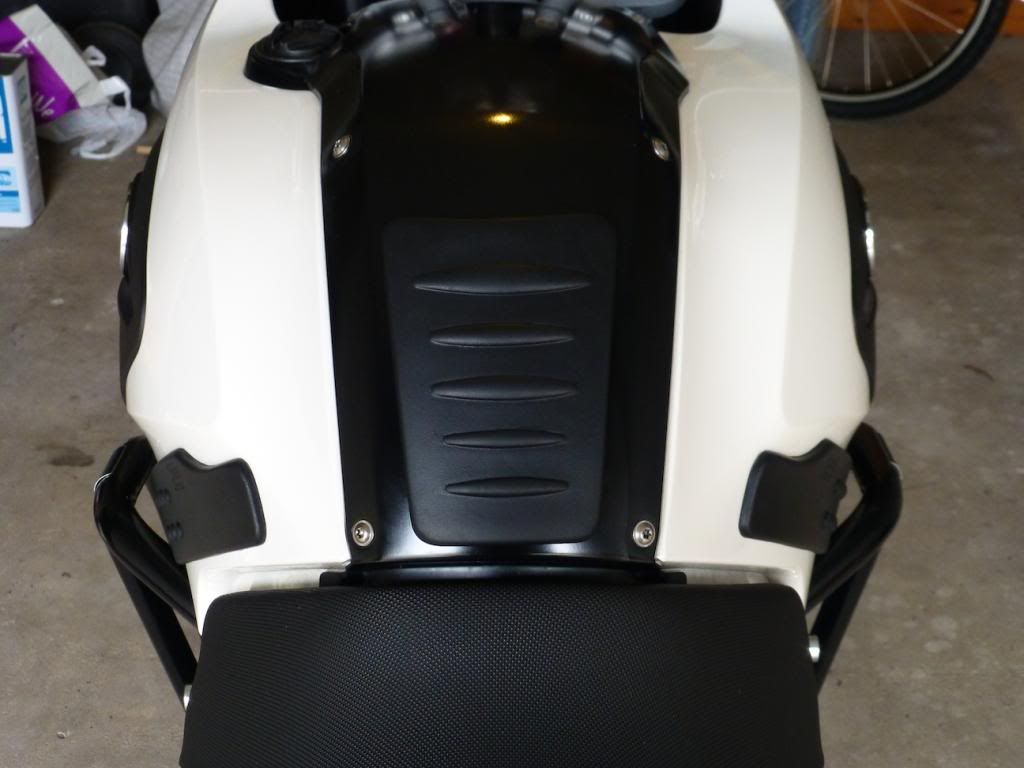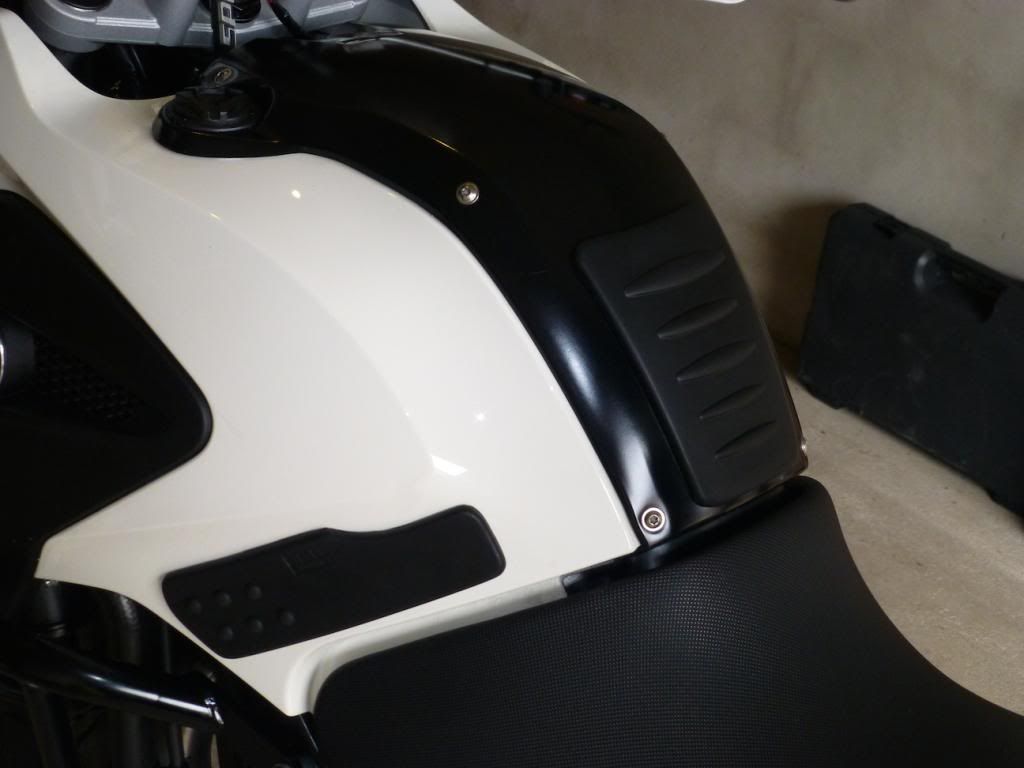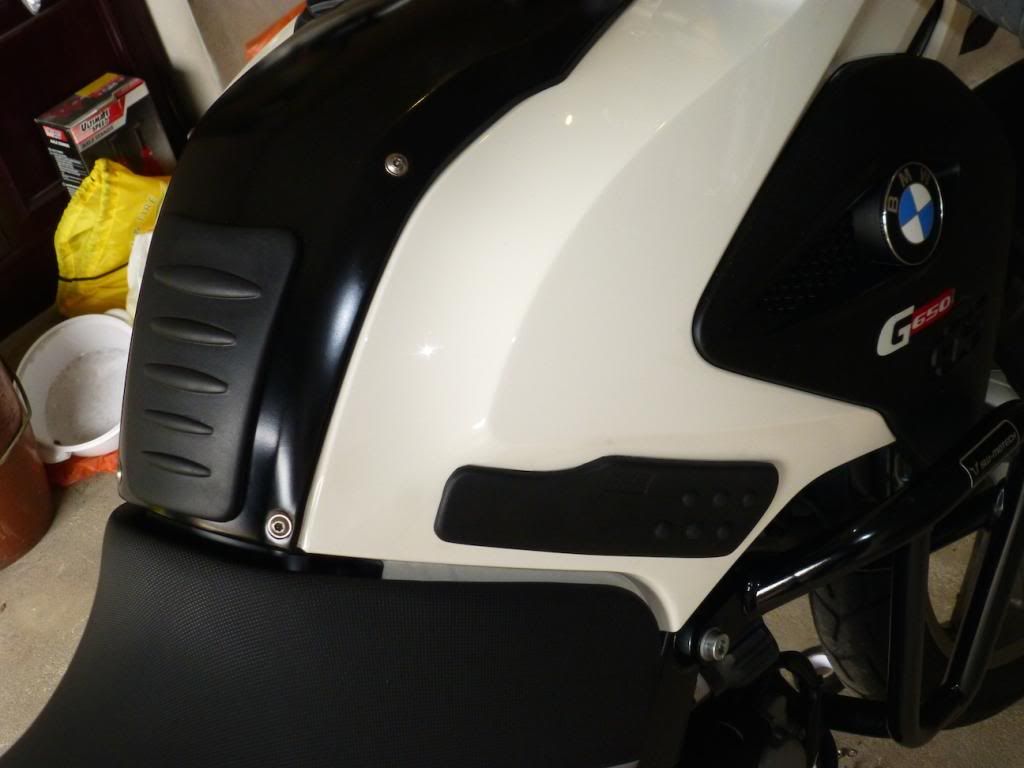 So as far as I am concerned these 3 simple modifications made a huge difference to the bike. The tank guards did just that no more needs to be said, the wide pegs make long days on the bike so much more comfortable, if if you have to go standing, much much safer and of course stable and more comfortable. In fact if you intend to do any riding whilst standing on the pegs, wide pegs are a necessity, it is that simple! Finally the screen – a great job, long days on the bike become so much easier. Buffeting is dramatically decreased and passing a lorry or bus on the motorway becomes much less of a worry.
As can be seen from the gear I bought it doesn't have to cost the Earth to preform these simple modifications, and the question I got asked most re the pegs was do they feel sturdy and strong. Take it from me as a big biker, the pegs are fine, they held me without issue, and if they hold me at about 17-18st I'm sure they will hold you too!
Unfortunately however all was not plain sailing. I also bought some Rigid Industries Dually Auxillary Lights, just to make night time riding a little more tolerable. I did a lot of research on which lights to buy and came to the conclusion that these were the lights I was looking for. User reviews consistently rate them highly, all across the world, and no one who I spoke with that had a set could speak badly off them. They are extremely bright, extremely durable and extremely tough, and by all accounts plug and play simplicity sets them up. Unfortunately I never got that far!
For me the issue was where to mount them. The G650GS is a reasonably small dual purpose bike, there simply isn't much spare room kicking about on it. That means mounting options are very limited. I was reduced to the option of mounting them on the crash bars.
Initially I went for the side of the bars, it was then, rightly, pointed out to me that in the event of a spill you could be forcing the lights into the engine. And the fact that these things are so tough you will do damage to the engine of they go crashing into it.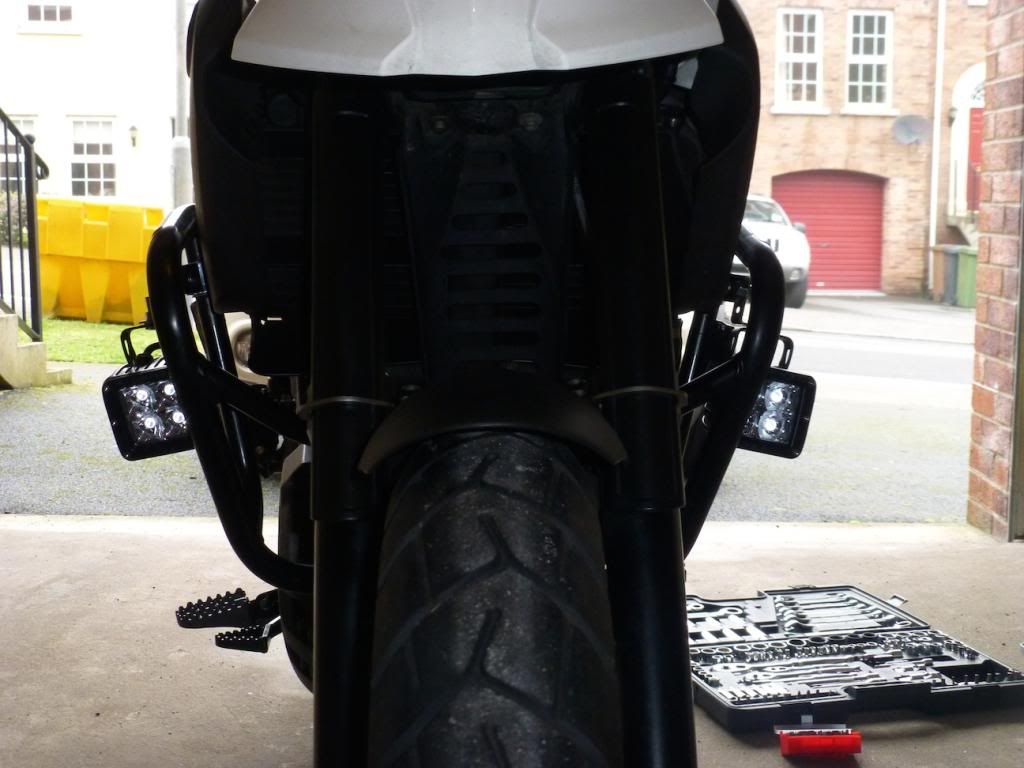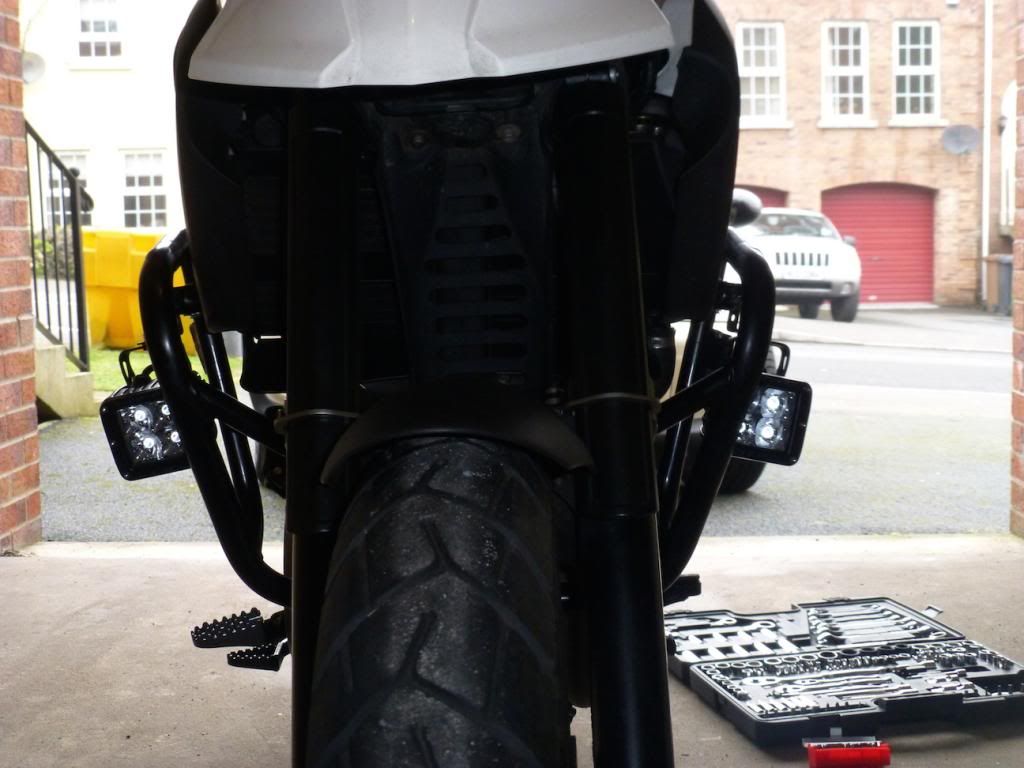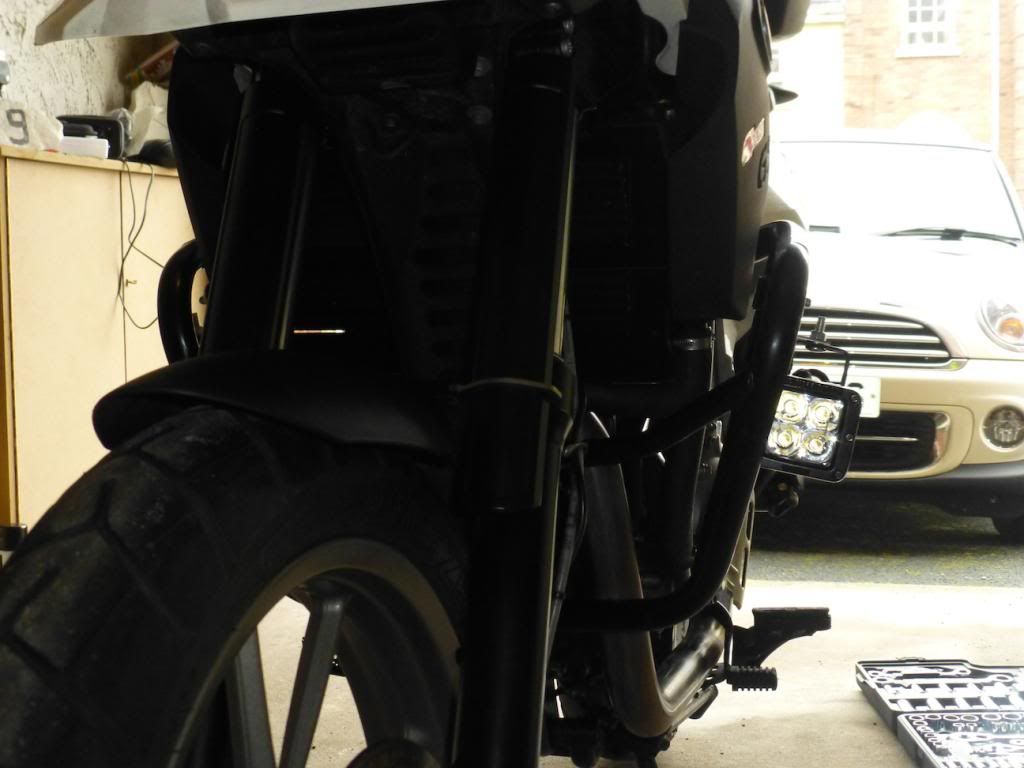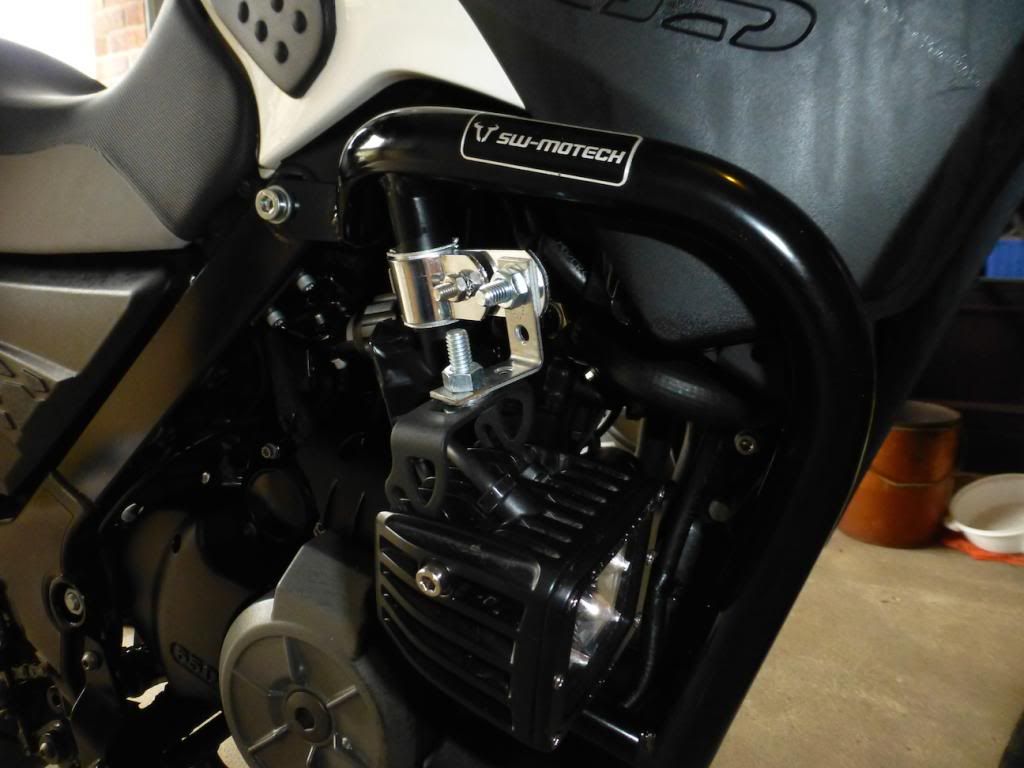 My next option was on the bottom of the bars but as you can clearly see the clearance was an issue and then wiring them up and getting the light throw correct was just going to be a nightmare.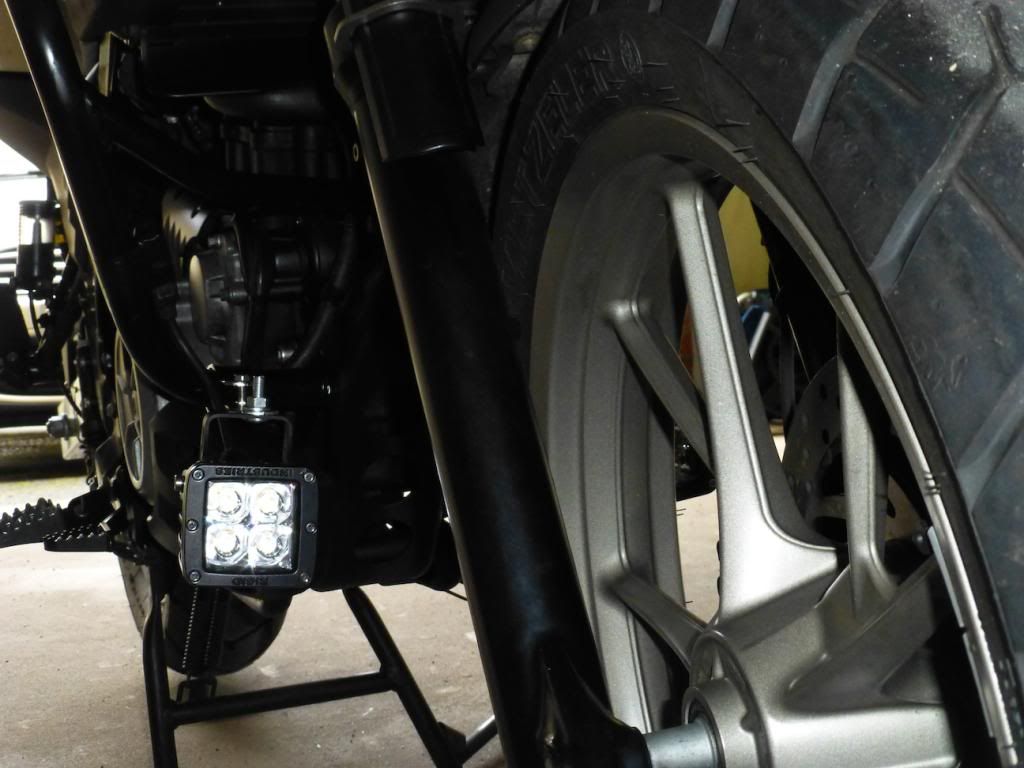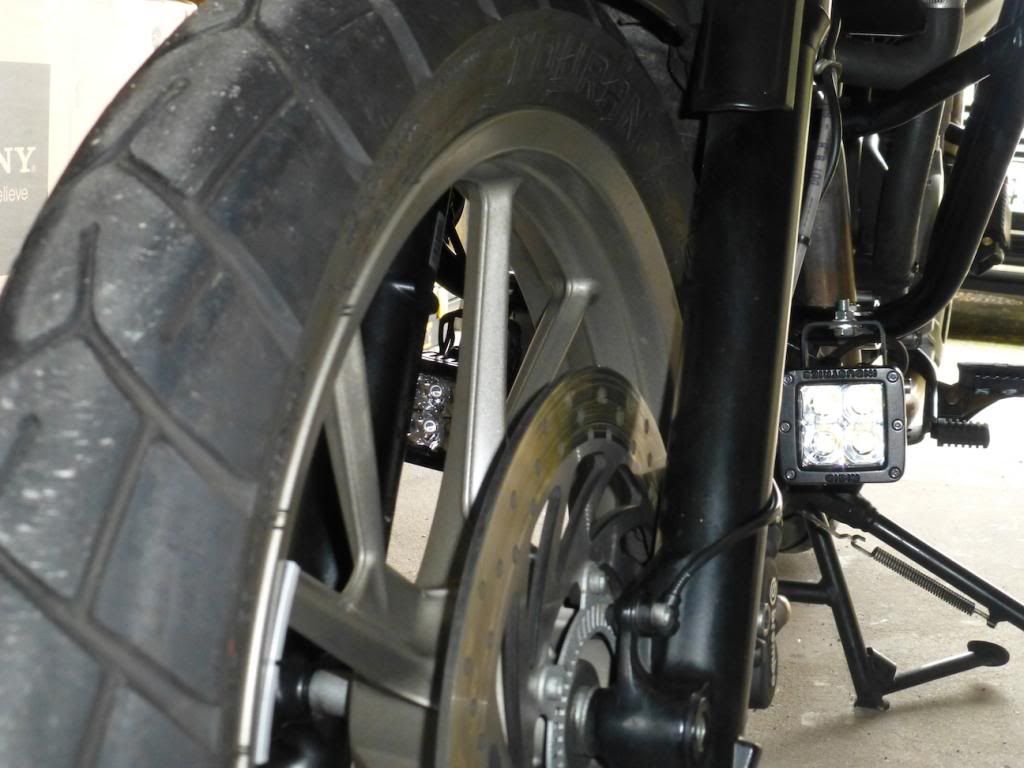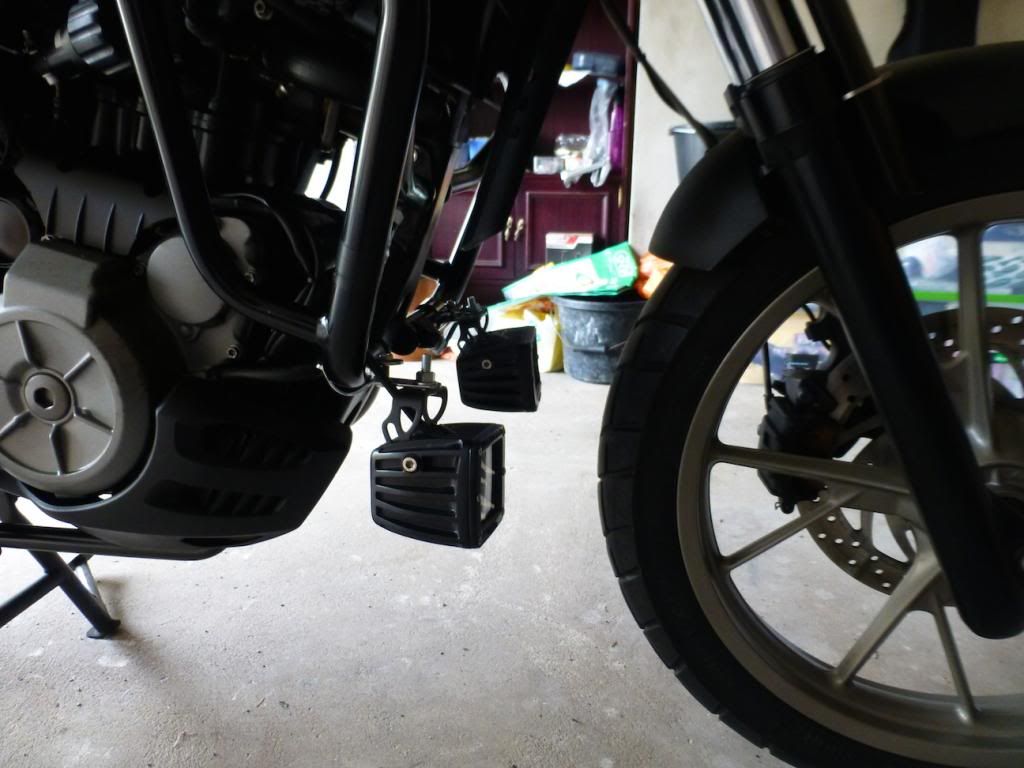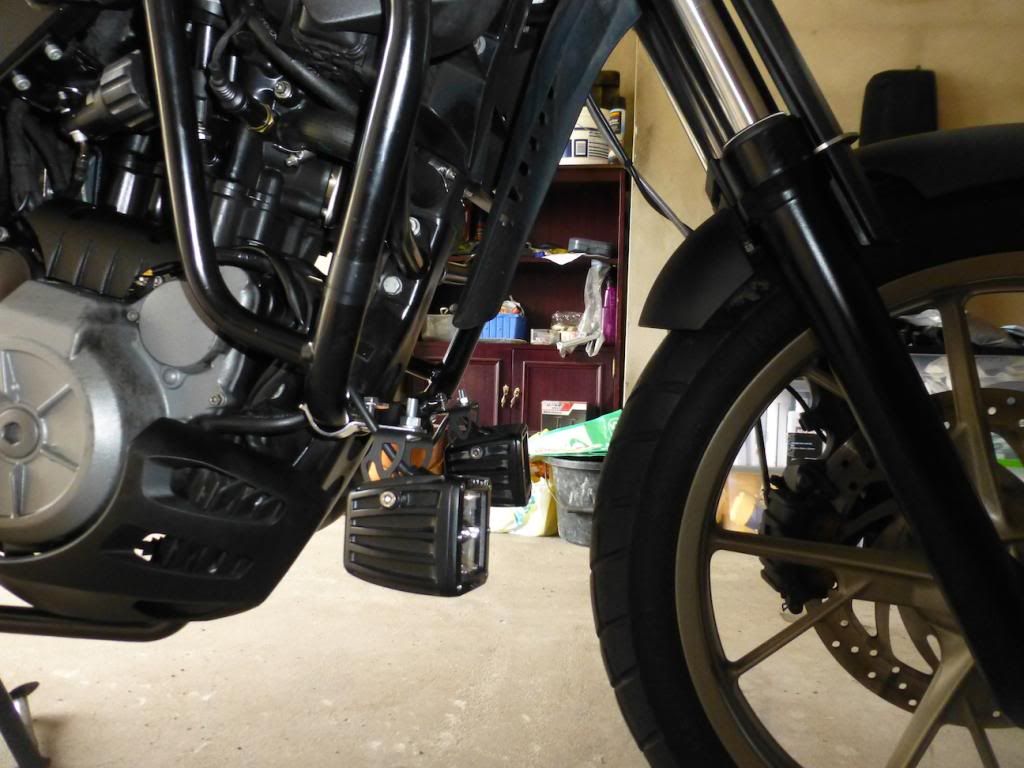 Unfortunately thats where the story of the lights ends, I never got them fitted, and then changed my bike. The new bike having aux lights my Rigid Industries Dually Lights became surplus to requirements and I sold them on. Just prior to that I was looking at getting a custom mount made but that never developed.
If you are the owner of a G650GS with Rigid Industries Dually lights fitted get in touch as I would love to see them fitted and get an opinion from an owner as to how they work for them.
Anyway that concludes my G650GS story and as I have said I have changed the bike and will be adding more info in relation to it soon, as well as doing a little bit of Moto Vlogging, so stay tuned for that, and thanks for reading!