I know I have been promising these for quite some time, and if you have been contacting me in relation to when they were going up please accept my apologies for the delay.
It just took a little longer than I was expecting to get the time to trim them down and make sure the best photos made it.  I had well over 700 to sort through, and I hope I have brought you the best of them!
The only gripe I have, which to be honest about I am reasonably devastated over is that there was a horribly placed fence just in front of me that played havoc with getting the wheels of the bikes in the shots.  Unfortunately I couldn't get any higher to try and cut over it, and I didn't want to move, as my position at this chicane was far too good to let go.
The other thing I thought was that the decals and livery of the bikes were just too nice for me to not put up the photos due to the fact that the fence interfered with the wheels a little.  So I am aware that the fence is not ideal in the photos, but I also felt you should get a good look at the bikes regardless.
Also this was my first attempt at motion photography, and I have to say I really enjoyed trying a few different techniques.  I still am learning and motorsport photography is definitely something I will be working at in the future, so expect some more.
Hopefully next year Relentless or the NW200 will give me a Press Pass so I can get somewhere away from that damn fence!
Anyway I appreciate I fell behind in relation to these galleries so I won't be added any sort of commentary on the event or results, it should be suffice to say that it was a truly excellent weekend that in relation to the event there was some amazing planning and organising went into it.  It is an event that deserves the full support of everyone, as one of the greatest sporting events in the Northern Ireland calendar!
Well done everyone.
On one final note it is with great sadness that I also mention the death of a Scottish rider, named Mark Buckley, who was tragically killed during a race on Saturday's event.  My thoughts are with his family and friends.
Everyone knows Road Racing is dangerous but it is always a terrible tragedy when anyone looses their life doing the sport them love.
Rider killed at 2012 NW200 – BBC News
RIP
Here's a Quick Preview of the Gallery from 17th May 2012 – The Qualifiers and Evening Races :
And make sure you check out the full gallery on Facebook!
Here's a Quick Preview of the Gallery from 19th May 2012 – The Saturday Event :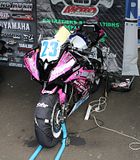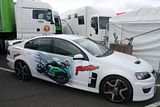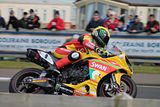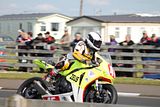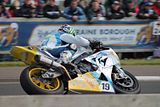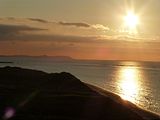 And again you can find the full gallery on Facebook right here!