Scoobfest is the biannual car show run by Irish Subaru website, ScoobyIreland.com and it brings Subarus from across the country all together to show off their stuff.  It has made its home at the Junction One Retail Park in Antrim and as such promises stunning motors, an easy to get to location and something many car shows lack, something for the ladies – shopping!
This year it was joined by a few other websites, namely the Celica Owners Club, NI-Vaux, Irish Subaru Drivers Club, Subaru Driver's Club Northern Ireland and the Mitsubishi Lancer Register.
The result of all this was a fantastic set of motors all in one spot!
This is a Charity event and this time round all proceeds from the show went to Cool FM / Downtown Radios 'Cash For Kids' Appeal, a great local charity!  As well as this over £1000 in prizes were up for grabs, and in relation to those here are the results from the day :
Best Classic………….BK's RB5
Best Bug……………..Gareth Dobbin
Best Blob…………….Che 5doorbullet
Best Hawk……………KB1 Keith
Best Hatch……………McVitty Davy
Best Other Subaru….Eugene's S204
Best Non Subaru ……Mark M's stealth EvoX
Best Female Modified. Click's Red Evo8
BestClubstand……….NI Vaux
Spirit of Scoobfest….Ulsterscooby
Car of the Show……..Simon Hough's white classic
The only thing I would like to complain about re this event is the weather, although I can't complain too much, it remained pretty dry for most of the day, which at the moment is a miracle as there have been 2 completely dry days in Northern Ireland since the 28 May 2012!
We want our summer!  But that is a different story so in the mean time here are the pics, as usual here you will find a little taster…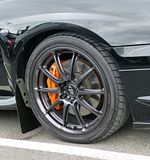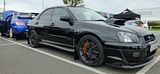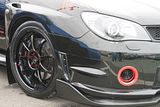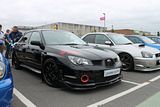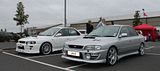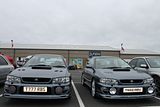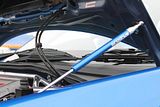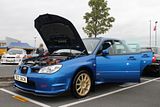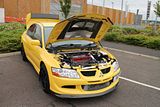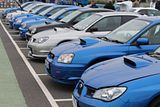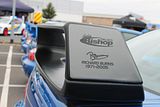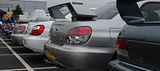 And you can find the full gallery on Facebook right here: