If you ask anyone in relation to current recommended upgrades for their machines the most highly recommended and common answer will be, 'install an SSD.'
An SSD is a Solid State Drive, and it replaces your HDD (Hard Disk Drive). It is basically a giant flash drive, with no moving parts or spinning disks and and pull information from itself almost instantly.
It is hard to beat Wikipedia for definitions so here you go :
Solid State Drive :
Hard Disk Drive :
The main benefits from such an upgrade are :
1. Massive improvement is booting times.
2. Massive improvement in program launch times.
3. Massive improvement in data access times.
4. So basically everything runs quickly.
I decided to take this upgrade on, and it is one that you can easily do yourself in about twenty minutes!
Here is a quick guide to get you on your way to a massive speed improvement of your machine. At the end I have added a video that shows my machine booting prior to the upgrade with the standard 750GB HDD installed, then booting up with the new 256Gb SSD installed.
Good luck and take your time, there's no rush, and no reason to be troubled by this upgrade.
1. Make sure you have everything : You will need your new SSD, an external case for your old HDD (as well as aiding in data transfer if you decide to go down that route), a set of precision screw drivers.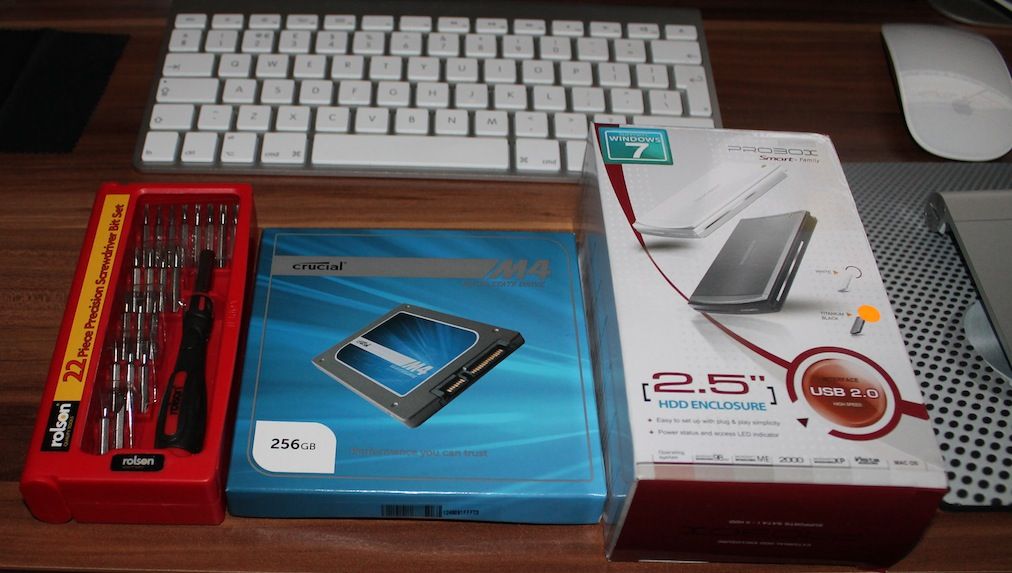 2. Data Transfer or New Install? This is your next question, if everything is running hunky dory on your machine you may just want to do a data transfer, if not or you fancy a fresh install to iron out any little problems you feel may be emerging the choice is yours. I went for a Data Transfer and everything was working fine, and after it nothing had changed. It does depend on who you speak to on such a question, some say it should always be a fresh install, I think it is entirely up to you.
Anyway I went data transfer and to do that you will need a piece of software to copy your current drive's set up onto the new SSD. I used Carbon Copy Cloner and for me it worked 100%.
3. Now install your SSD into the external enclosure (yep the SSD into the enclosure), or if you have a transfer cable plug it in, that will do the same job.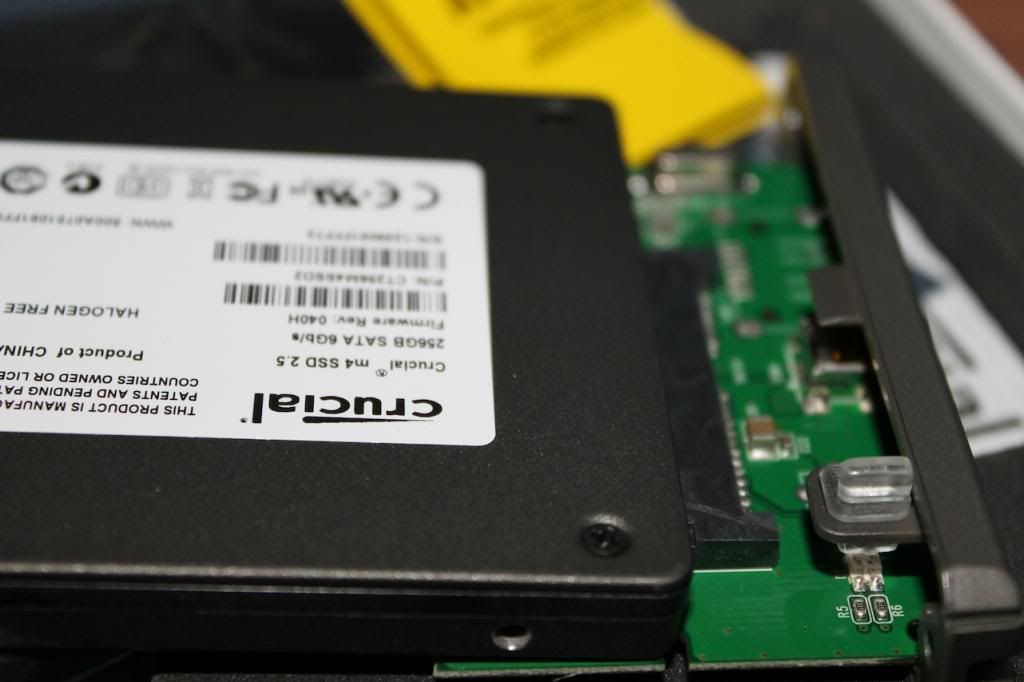 4. Using CCC (Carbon Copy Cloner) make the SSD into a Copy of the HDD which is currently running your MacBook.
5. When that is done, shut down your MBP, turn her over and remove the screws from the base.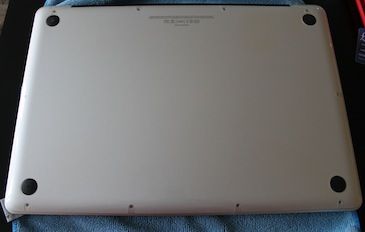 Note the two longer screws!
Marvel at the guts of your machine!
6. Unplug the power from the board.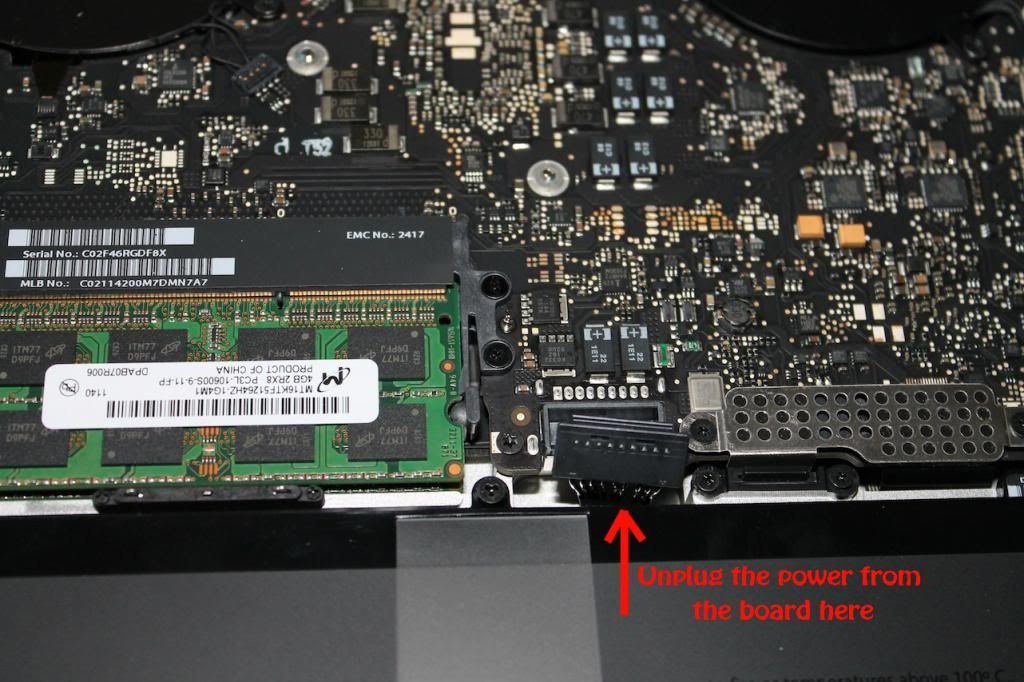 7. Unscrew and remove this supporting piece.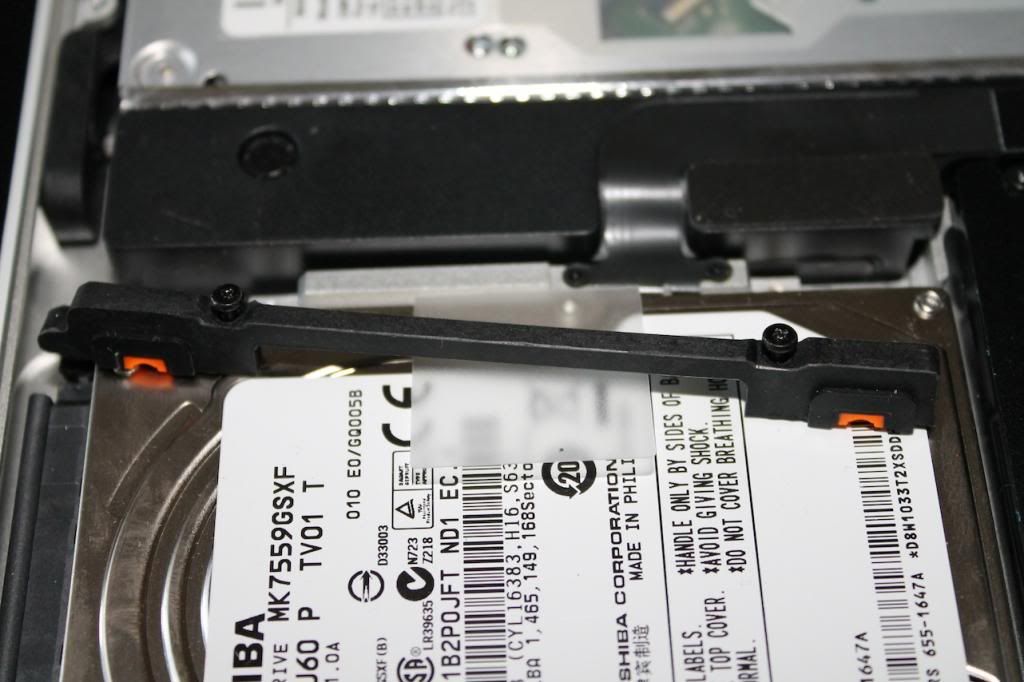 8. Unplug the HDD.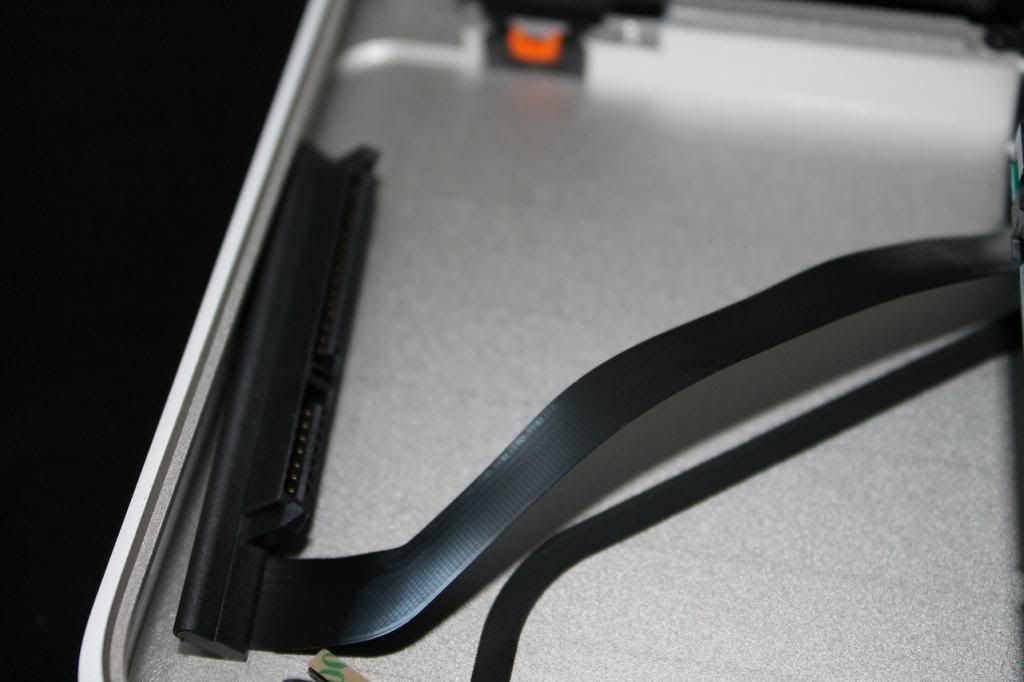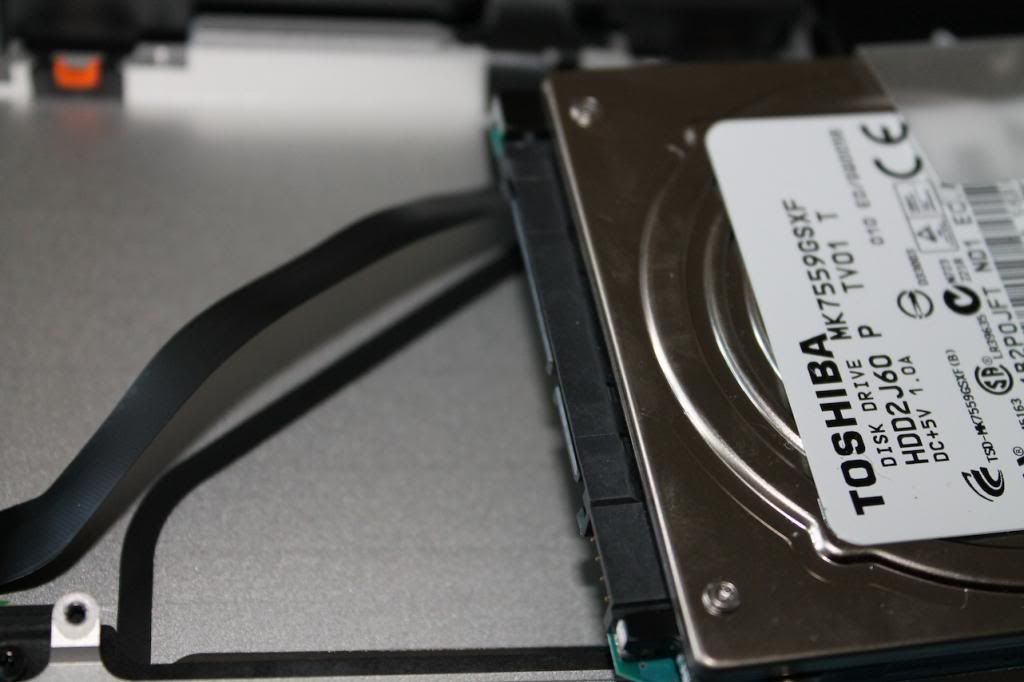 9. Remove the seating screws from the HDD and put them into your SSD.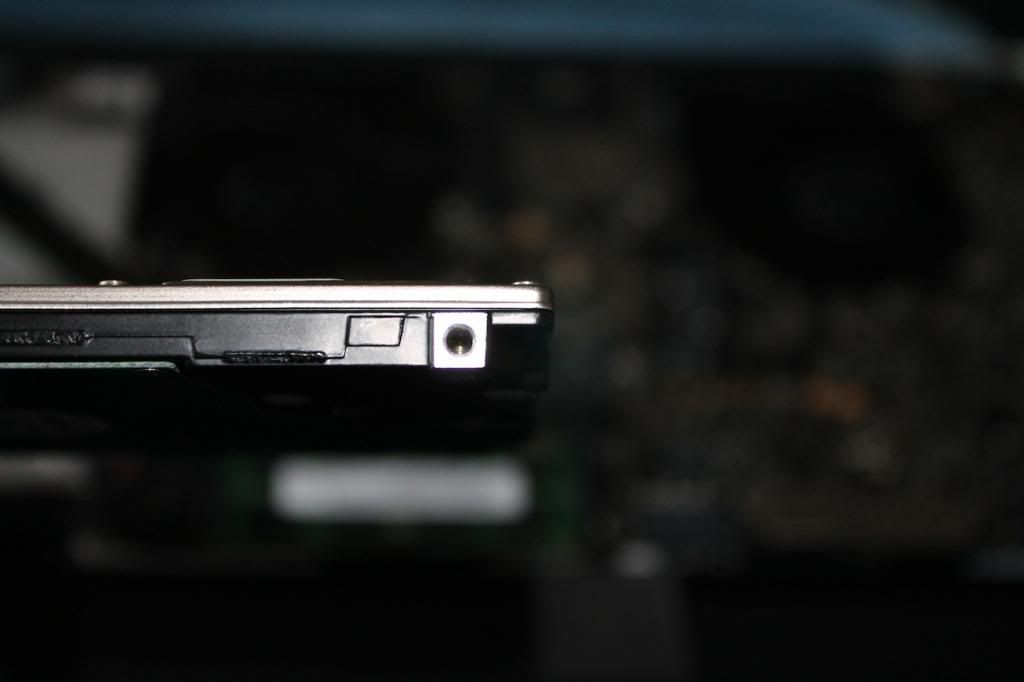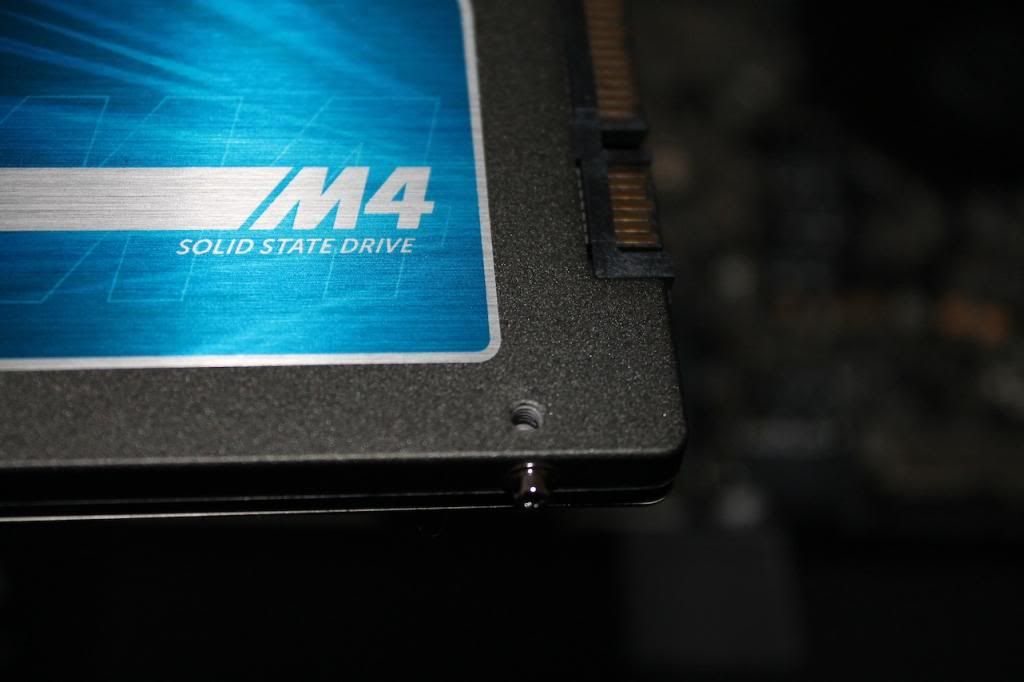 10. Seat the new SSD in place, using the seating screws as the guide.
11. Plug the power back into the board.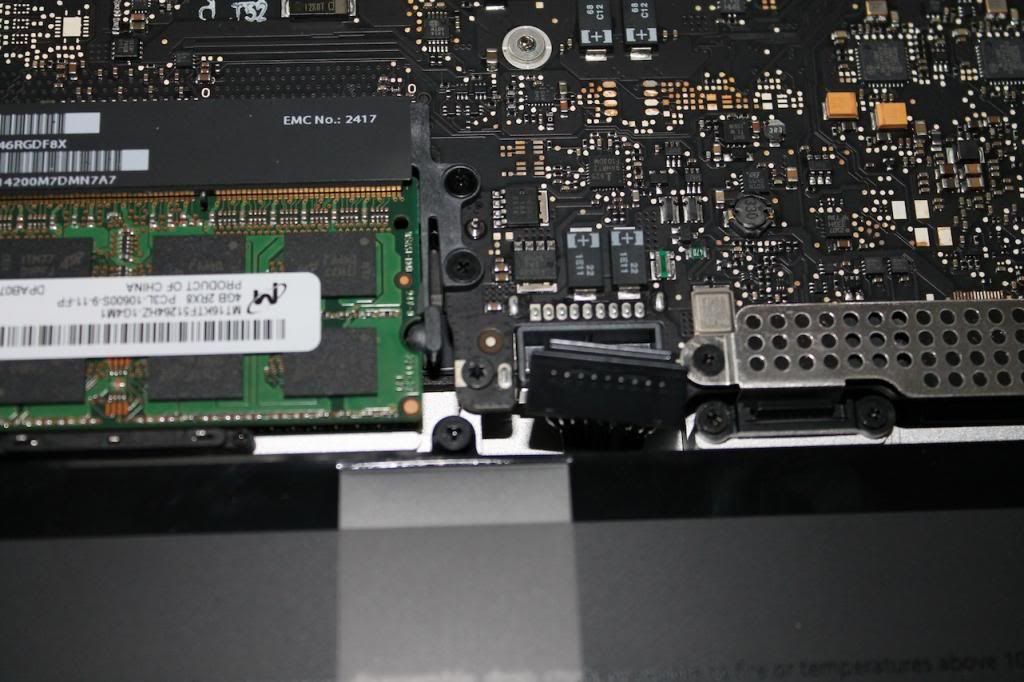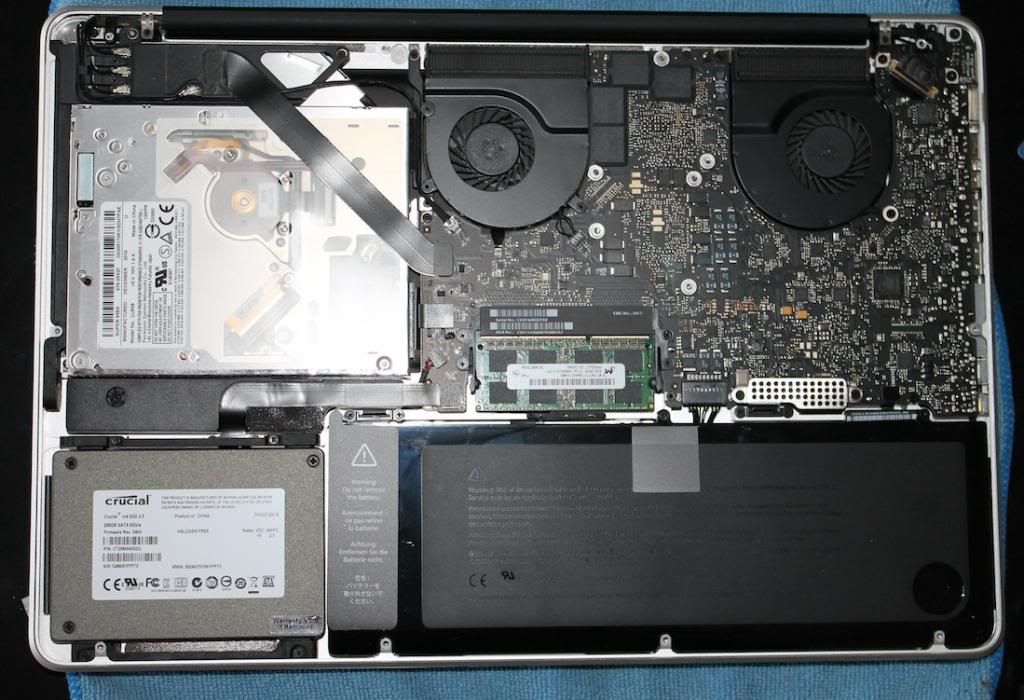 12. Screw the base back on…Job done!
All you have to do now is power your MBP and watch as the lightning speed starts.
SSD v HDD MacBook Pro Speed Test :
[youtube http://www.youtube.com/watch?v=hokYlAtqtjQ&w=560&h=315]
For reference the MBP Specs are :
– Early 2011 15″ i7, 2.2GHz
– AMD Radeon HD 6750M graphics processor with 1GB of GDDR5
– 8Gb 1333MHz DDR3 RAM
– OSX 10.8.3 Mountain Lion
The original HHD Specs are :
– 750GB 5400-rpm Serial ATA hard drive
The SSD Specs are :
– Crucial M4 256Gb SSD
– 500 MBps (read) / 260 MBps (write)
The full gallery of images can be seen below :