This isn't so much of a review as more of an initial quick thought post.
I purchased this case as a quick installing silicon case for my iPhone 5s, at this stage such cases specific to the iPhone 5s are pretty scarce, so this case is one that has been in production since the iPhone 5. There is no functionality for the Touch ID fingerprint sensor, but other than that everything else is perfectly functional. All ports are accessible and the camera cut out works well, both with and without flash.
I won't dwell on this case too much by simply stating the obvious, this is a silicon case, it has reinforced corners offering a good degree of drop and bump (or as it says on the packaging 'jolt) protection.
It is face safe in that the edge of the case around the screen ensures the screen itself does not come in contact with a flat surface, should it be placed screen down on one.
I like silicon cases for the protection they offer, although like most such cases there are a few negatives.
– This case catches dust and dirt – a lot. Even in the unboxing images this is cleary evident, remember at this stage this case has been out of its packaging for mere seconds…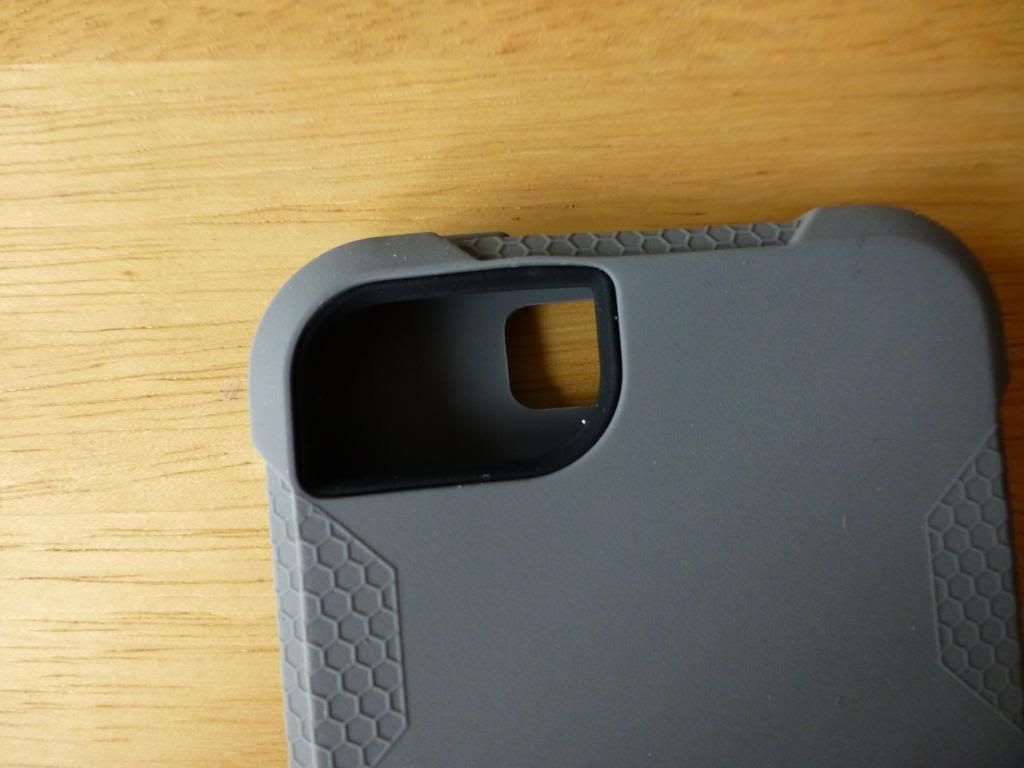 – With only one application there was evidence of stretching…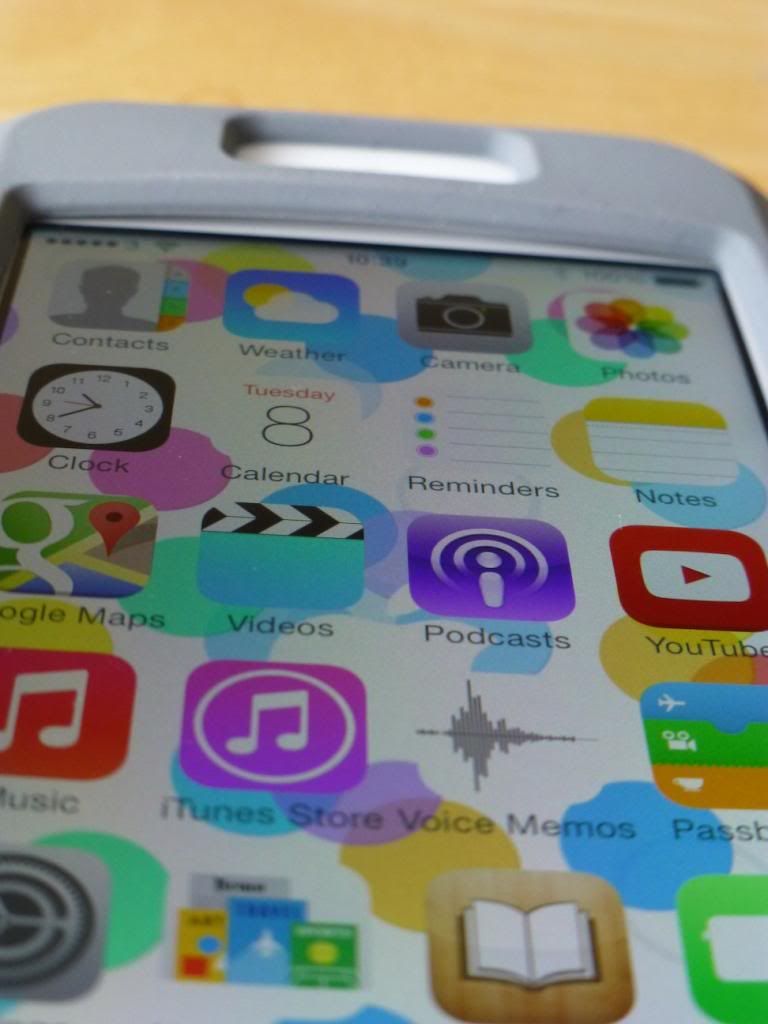 – All the ports are open, this offers zero protection from dust, dirt or water.
– The case does interfer a little with iOS7. For example the fact the silicon boarders the screen it makes the gestures from the bottom of the screen to bring up your short cuts rather hit and miss, and I have found myself actually having to lift the case up at the bottom and using the other hand to complete the swipe, the same goes for the swipe from the top down to bring up your notifications.
The Unboxing Gallery :
Conclusion :
As far as silicon cases go, this is a good one, the silicon is tough and feels robust (granted it stretched a little at the top, but after a couple of weeks of use involving a good few take offs and put ons it hasn't become any worse). It has reinforced corners for added drop protection and the screen is sunken into the case so is desk (face) safe. It does catch every conceivable piece of dust in your pocket and is somewhat sticky when taking it out and putting it into your pocket. This 'stickiness' works well for example on your car's dash board when it will happily sit unless the car is upside down, at which point you will have many more pressing issues to worry about. This is a decent case for protection, for me however it is not an everyday case (reinforced by the interference with iOS7 gestures as outlined above).